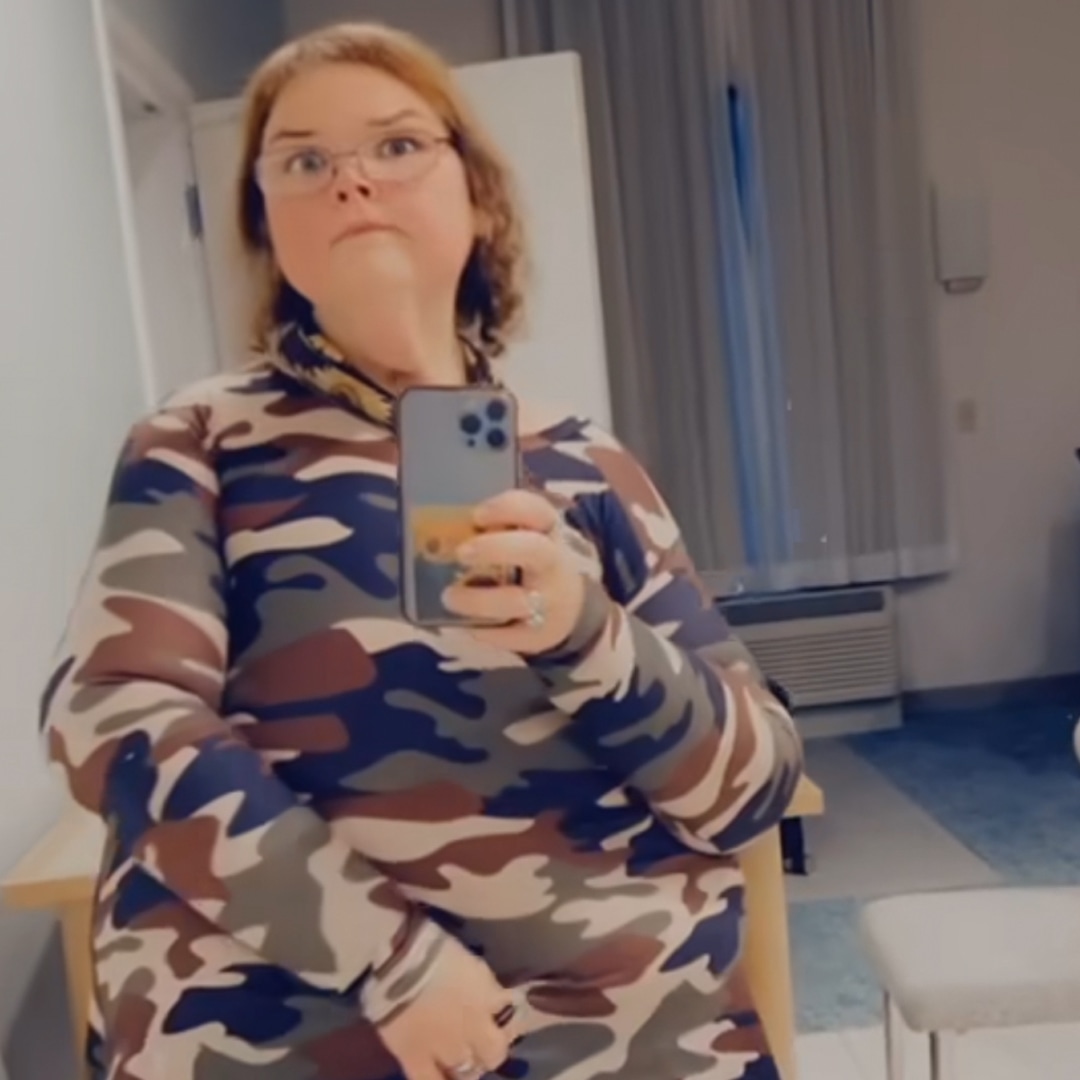 1000-Lb. Sisters' Tammy Slaton CLAPS BACK at Critics
Tammy Slaton is showing off her hard work.
Amid an ongoing weight loss journey, the 1000-lb. Sisters star took to social media to share a fashionable new fit, showing how far she's come. In the Oct. 18 video, the 37-year-old wore jeans and a camouflage printed, long sleeve shirt as she poses and dances in front of a mirror.
And her comment section was full of love. One user wrote, "I've never been more proud of a stranger xxx," while another added, "The outside is looking great but I love knowing you are getting mentally and emotionally happy on the inside too! So proud of you!"
Her bariatric surgeon Dr. Eric Smith—who was featured on the TLC show—also expressed his support, writing, "So incredibly proud of you!!!!!"
Tammy, who at her heaviest weighted 717 pounds, had to lose 180 pounds in order to qualify for the procedure. In a February episode of 1000-lb. Sisters Tammy weighed in at 534 pounds, finally made her eligible for the weight loss surgery, which typically modifies the stomach and intestines to help treat obesity, per the American Society for Metabolic and Bariatric Surgery.