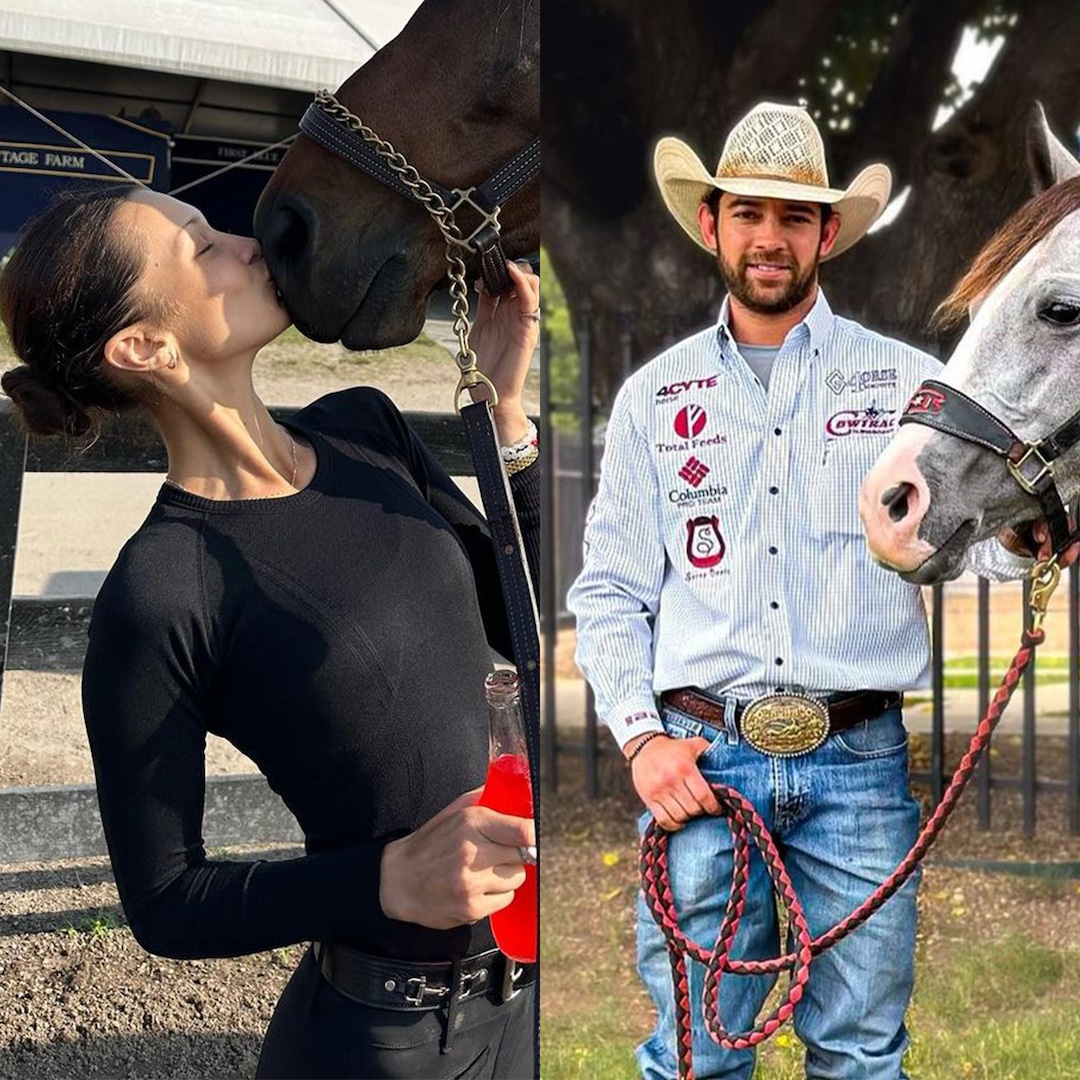 And in March 2022, Bella gave an inside look into their romance.
"I'm super comfortable and feel very safe with Marc," she told Interview, adding of the art director, "I'm really proud of Marc, who's like my emotional support bunny and is incredibly talented at everything he does. So yeah, it worked out well."
Bella's split with Marc also coincided with the news that she was going to take time to focus on her health amid her years-long battle with Lyme disease.
But an important outlet for her during her health struggles? Time with her horses.
"I feel better when I'm riding," Bella captioned an April TikTok, amid a flare up of her Lyme disease. "(And after starting 2 rounds of antibiotics) (that in itself is a wild ride) I think my horses just really take my mind off the pain."