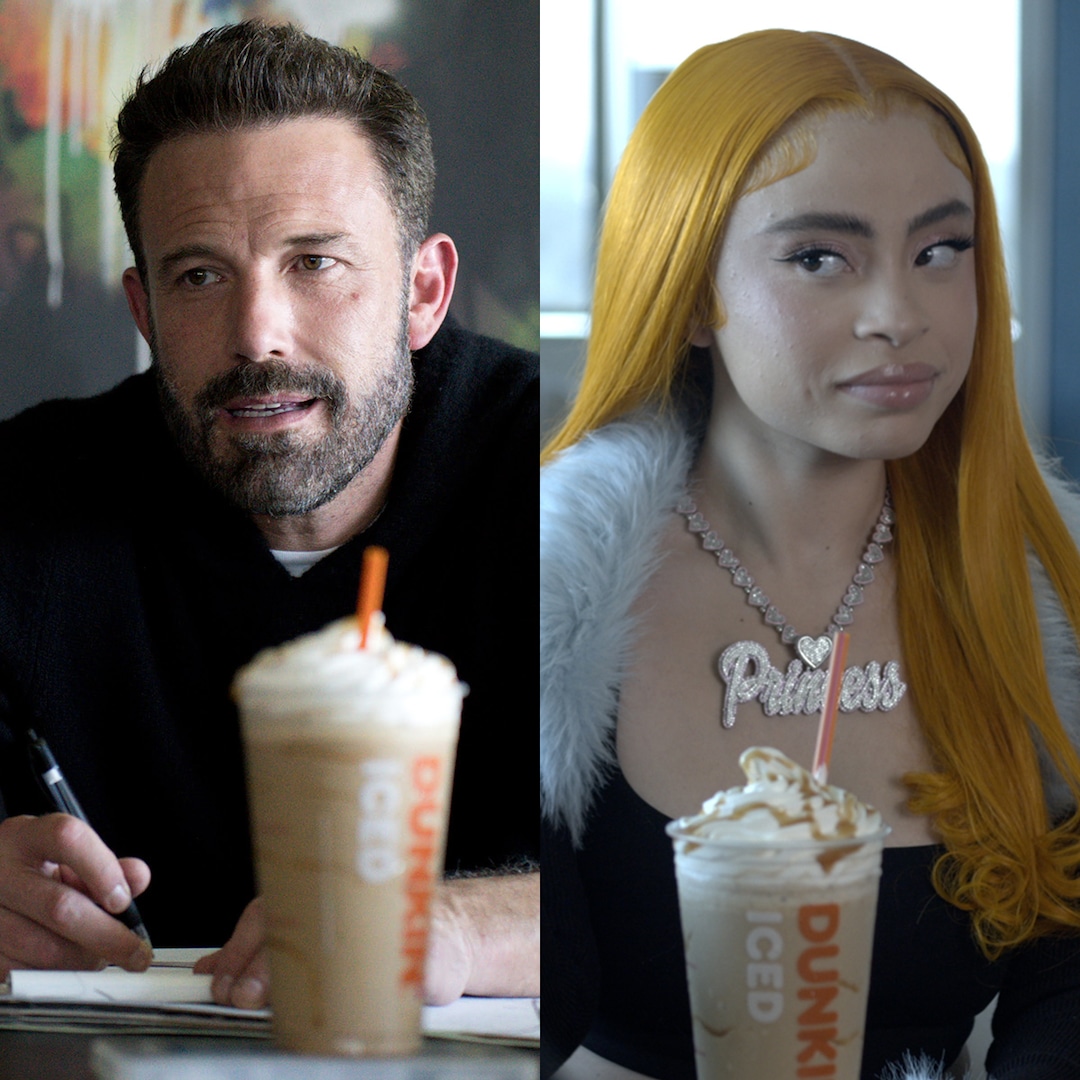 Ben Affleck's rap skills aren't as sweet as he thinks they are.
Case in point: His new Dunkin' commercial with Ice Spice. In a tongue-in-cheek ad that aired during the 2023 MTV Video Music Awards on Sept. 12, the Oscar winner tried to drop a few bars about the rapper's new Ice Spice Munchkins Drink during a pitch meeting.
"We gotta come up with a drink name but it's not easy, right?" Ben told Ice Spice. "Nowadays, with social media and the kids, it's gotta be authentic. How are people gonna connect you with Dunkin'?"
Though the hip-hop star explained that she's already a "Dunkin' girl" since that her fans call themselves Munchkins—a play on her 2022 smash hit "Munch (Feelin' U)" that shares the same name as the iconic donut treat from the Boston-based chain—Ben retorted that he's "not seeing it." In fact, he even suggested she take on the name "Vanilla Ice Spice" as a collab instead.