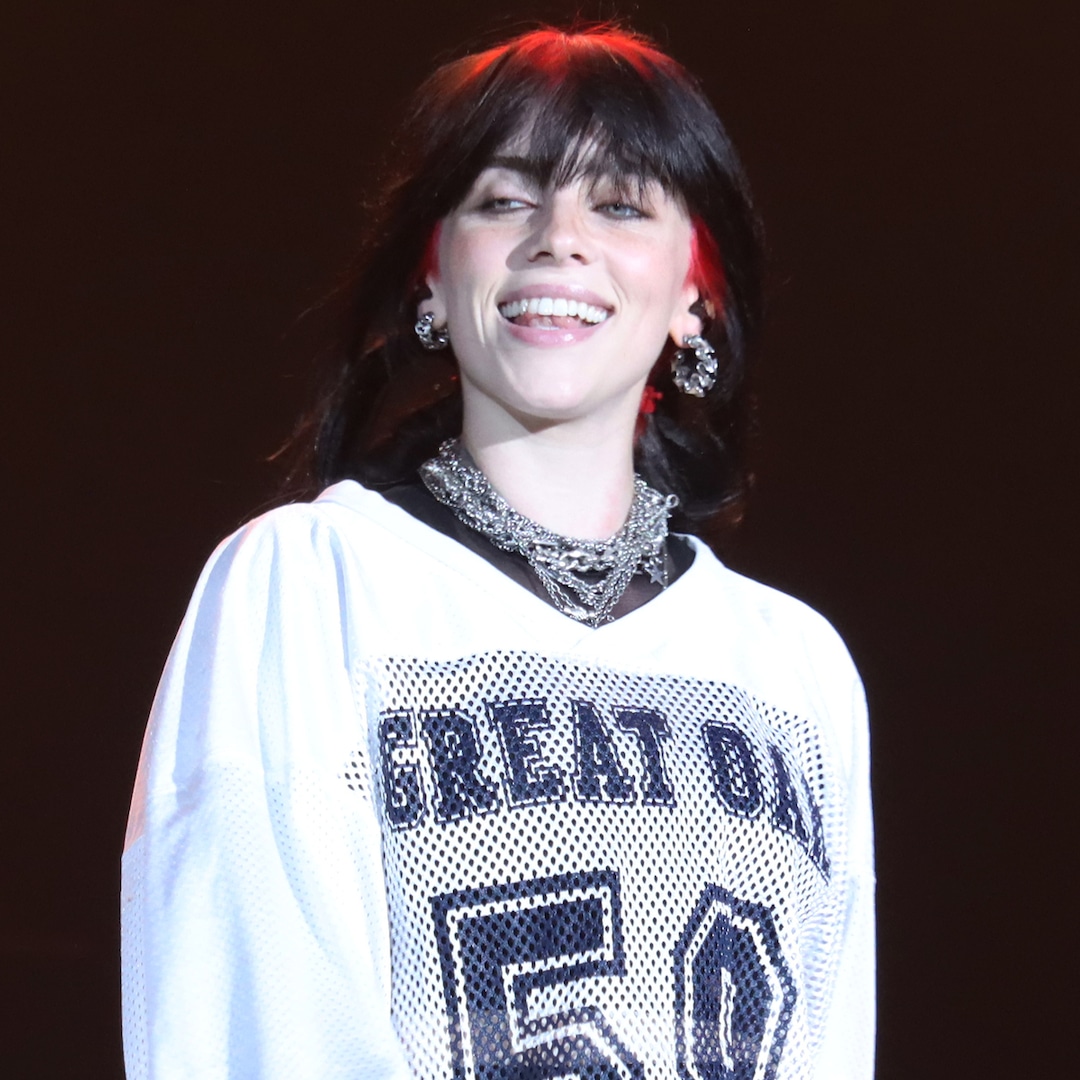 What was Billie Eilish made for? Apparently, to get tattoos.
The "Bad Guy" singer recently added to her body art collection, unveiling a massive line design on her neck and back.
In one image shared in an Instagram photo dump on Oct. 18, Billie laid topless across a tattoo table with what looked to be intricate wood grain inked along the length of her spine. Another photo showed the tat peeking out from under her tank top as she cuddled with her dog Shark on a couch.
Billie previously teased her new ink, posting a photo of black lines inked on the back of her neck in September. At the time, she tagged tattoo artist Matias Milan, who specializes in large-scale designs.
Her new tat joins several others, including the word "Eilish" that she got inked on her chest the day after sweeping the 2020 Grammys by winning Record of the Year, Album of the Year, Song of the Year and Best New Artist. She also has a large dragon on her upper right thigh—which she first debut on a 2021 cover of British Vogue—and fairies tatted on her left hand.