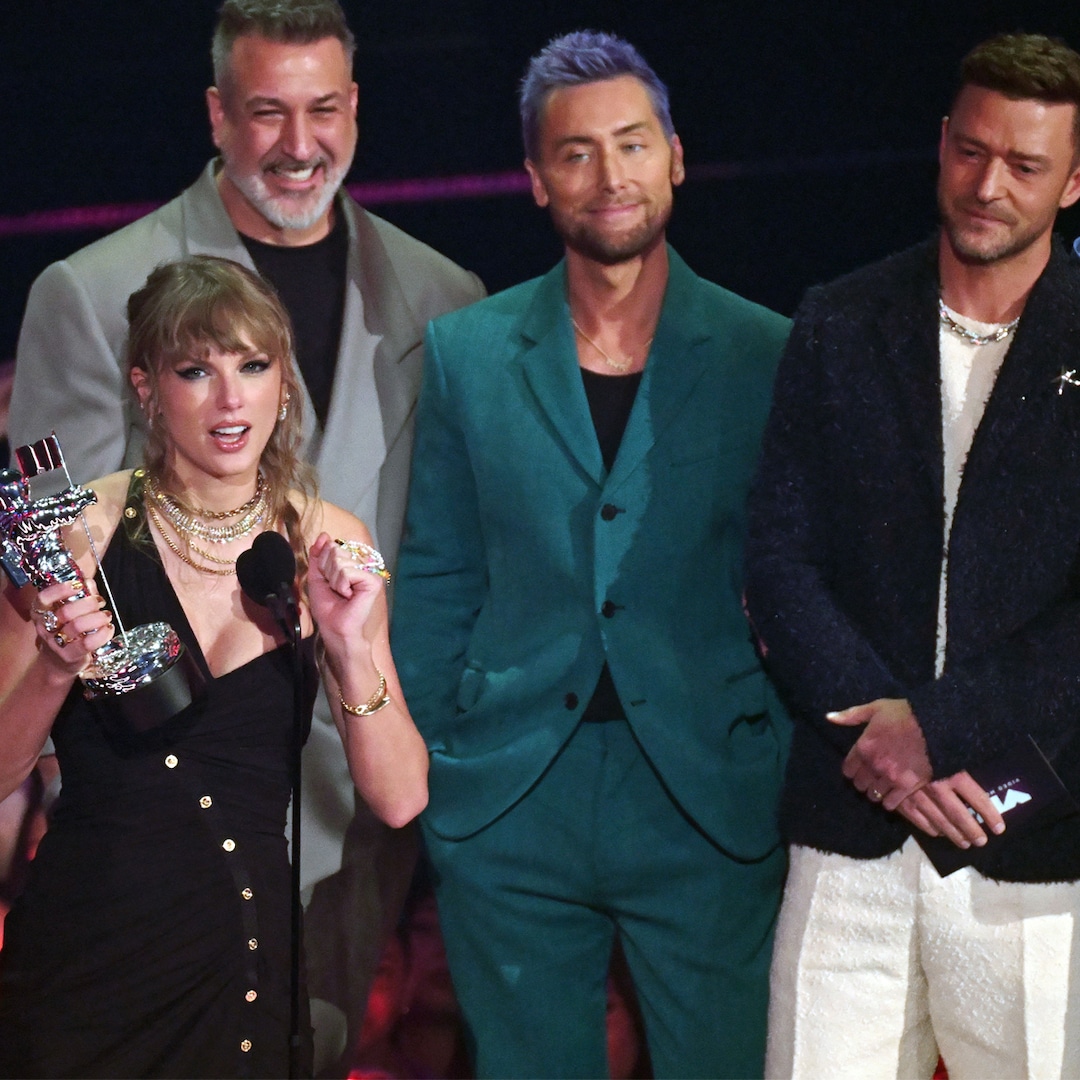 Taylor Swift knew she was in trouble when *NSYNC walked into the 2023 MTV Video Music Awards.
After all, the pop star couldn't help but to fangirl over Justin Timberlake, JC Chasez, Lance Bass, Joey Fatone and Chris Kirkpatrick—who reunited for first time as a group onstage at the Sept. 12 award ceremony—when they presented her with a trophy for Best Pop Video.
"I'm not doing well pivoting from this to this," she said, gesturing from the boy band to her award. "I had your dolls. Are you doing something? What's going to happen now?"
The 33-year-old continued, "You're pop personified, so to receive this from your golden pop hands is really too much."
But the Moon Person wasn't the only gift *NSYNC handed to Taylor during their onstage encounter. As the "Cruel Summer" singer approached the microphone, Lance presented her with a friendship bracelet, a trinket often exchanged by Swifties.