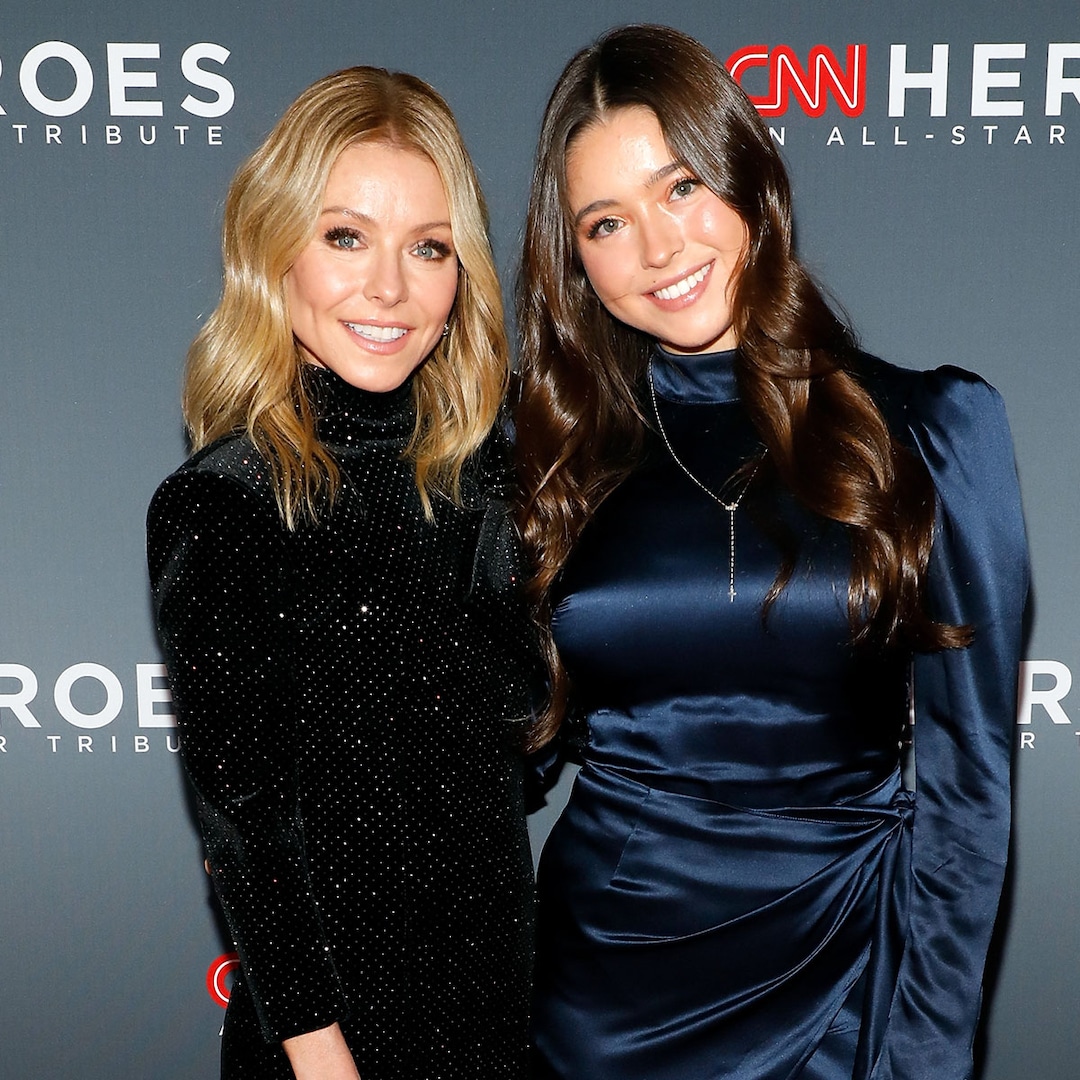 Kelly Ripa made a promise that she simply just couldn't keep.
During the Oct. 10 episode of Live! With Kelly and Mark, the All My Children actress and husband Mark Consuelos' daughter Lola was sitting in the studio audience. And though the 22-year-old made it known that she wanted to remain out of the lens, nonetheless, she ended up making an onscreen appearance.
After the Riverdale alum recalled a time when he lied to his dad, Mark then admitted that his own kids—Lola, Michael, 26, and Joaquin, 20—wouldn't able to do that since he knows "the answers to the questions" before he even asks them. In fact, he told Kelly that if they were to lie to him, he would've "reeled them in."
And to this, Kelly wanted to make sure one person in particular heard every word he said.
"Are you learning this?" the Hope & Faith alum asked while turning to Lola in the audience. "Are you listening?"