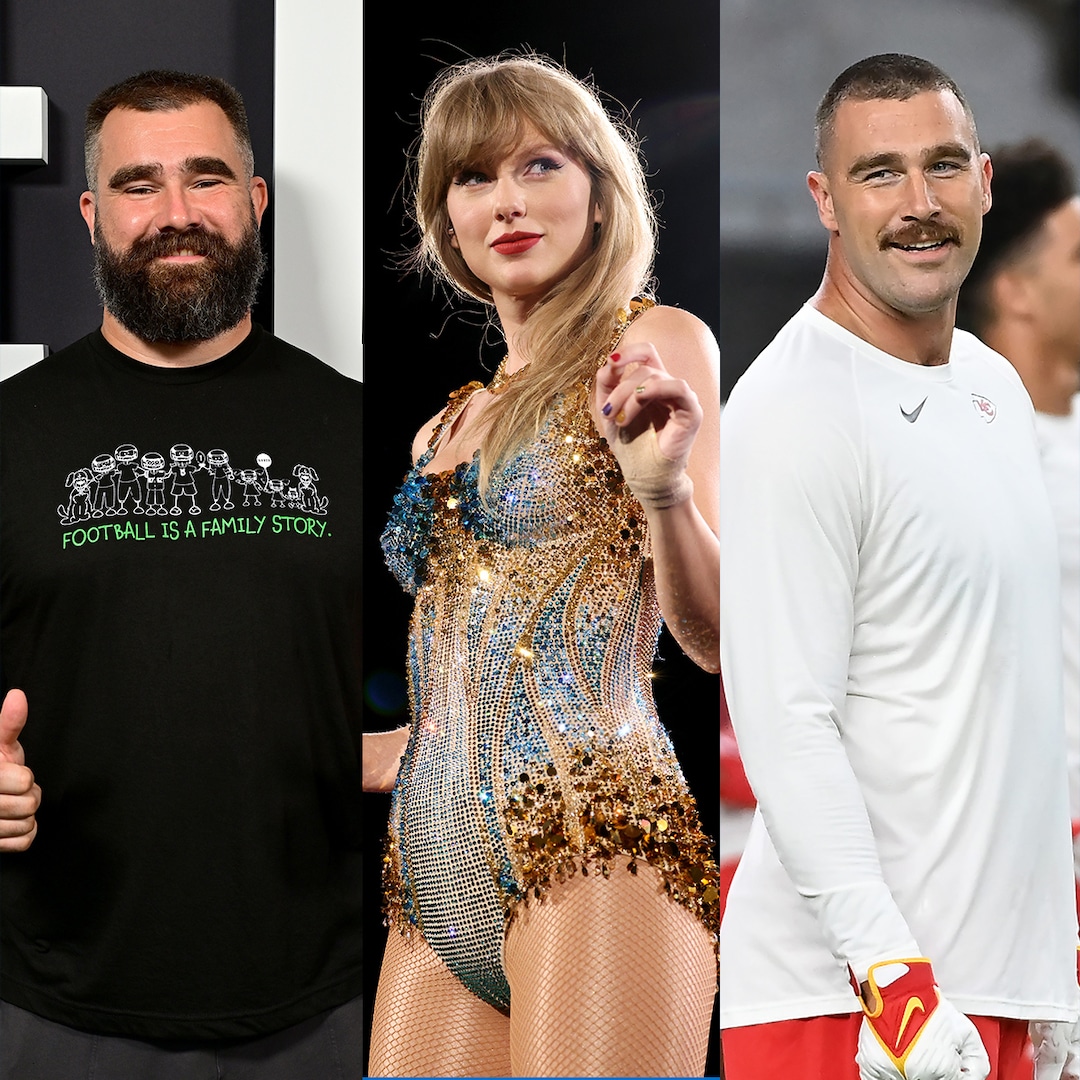 This time, the brothers are making headlines all on their own.
After a wave of Taylor Swift related news took over the NFL, and in turn the lives of Jason Kelce and Travis Kelce, the two athletes have reason all on their own to celebrate: Their documentary Kelce has just been crowned the most-watched documentary ever on Prime Video.
"How crazy is that?" Jason asked the Kansas City Chiefs tight end during the Oct. 11 episode of their New Heights podcast before jokingly adding, "all because of you and me, it doesn't have anything to do with this Taylor Swift drama."
It's a fact Travis knows all too well. "That's what I'm saying man, everybody's just so interested in the family dynamic," the 34-year-old replied. " I thought that was pretty cool. That's fun to hang your hat on."
The documentary, which premiered on Sept. 12, follows Philadelphia Eagles captain Jason—who shares three kids with wife Kylie McDevitt—in what was believed at the time to be his last season. Taking an inside look at Jason as both an athlete and a family man, the film follows the 35-year-old throughout the 2022 season until he and Travis face off during the emotional Super Bowl last February.