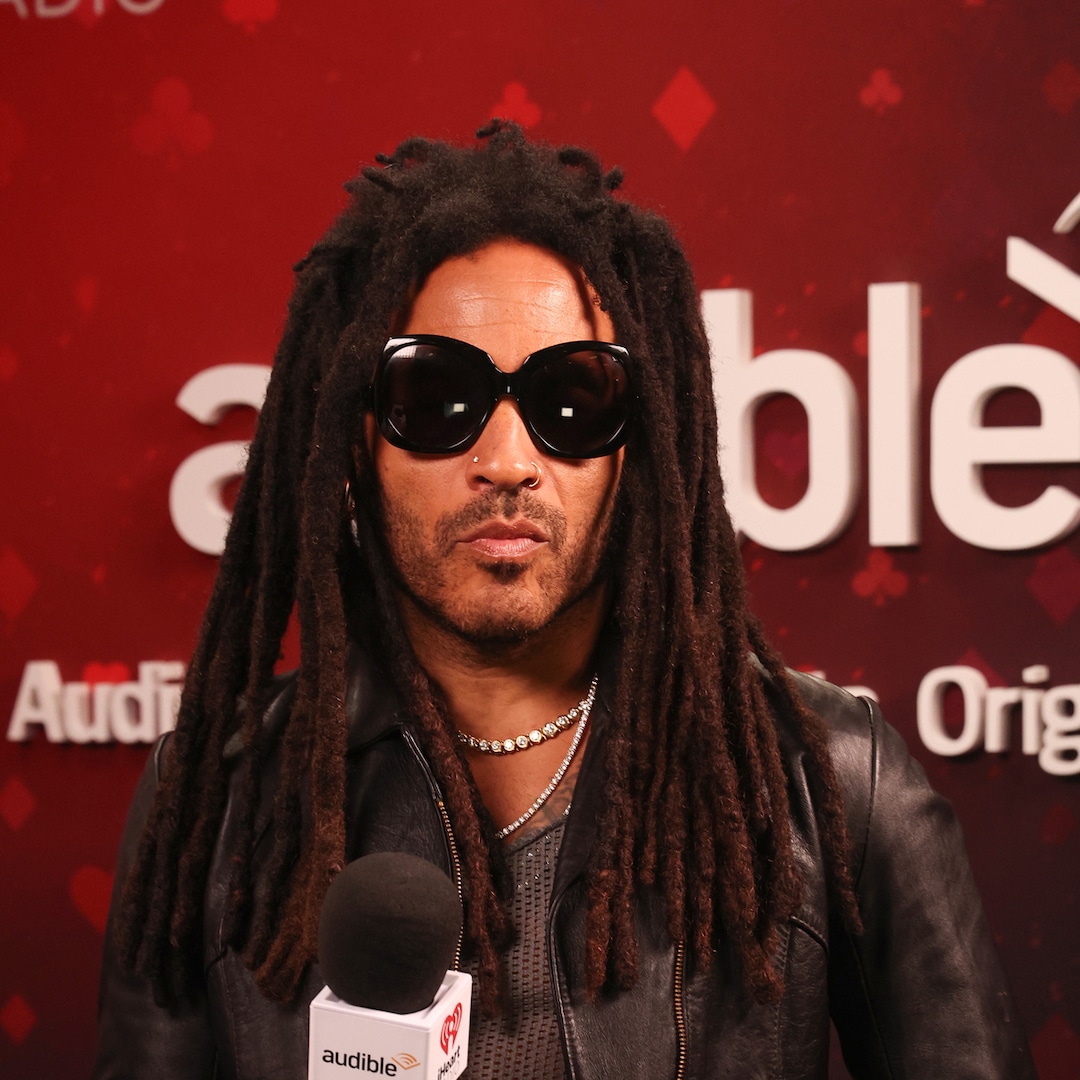 Fly away to social media and take a look at Lenny Kravitz's sexy side.
The 59-year-old teased the upcoming music video for his song "TK421," showcasing his ripped physique in and Oct. 11 preview clip.
The video shows Lenny completely nude, stretching his hands behind his head as only a statue covers him from the waist down. Another full-frontal view captures the singer with only his fingers covering his private parts—and even then, he comes dangerously close to giving viewers a glimpse.
Also in the video? Lenny—dressed in a nude shirt and brown snakeskin pants—gyrating his hips on a gold chair—shaped like a foot—with the top half of the seat poking out between his legs.
In more scenes, the Grammy winner poses in a bathtub and shirtless, flexes his muscles while wearing gold sunglasses and does a karate stance on the bed.
But fans won't have to wait too long to see the full video, as Lenny revealed it will drop at 12 p.m. ET on Oct. 12.