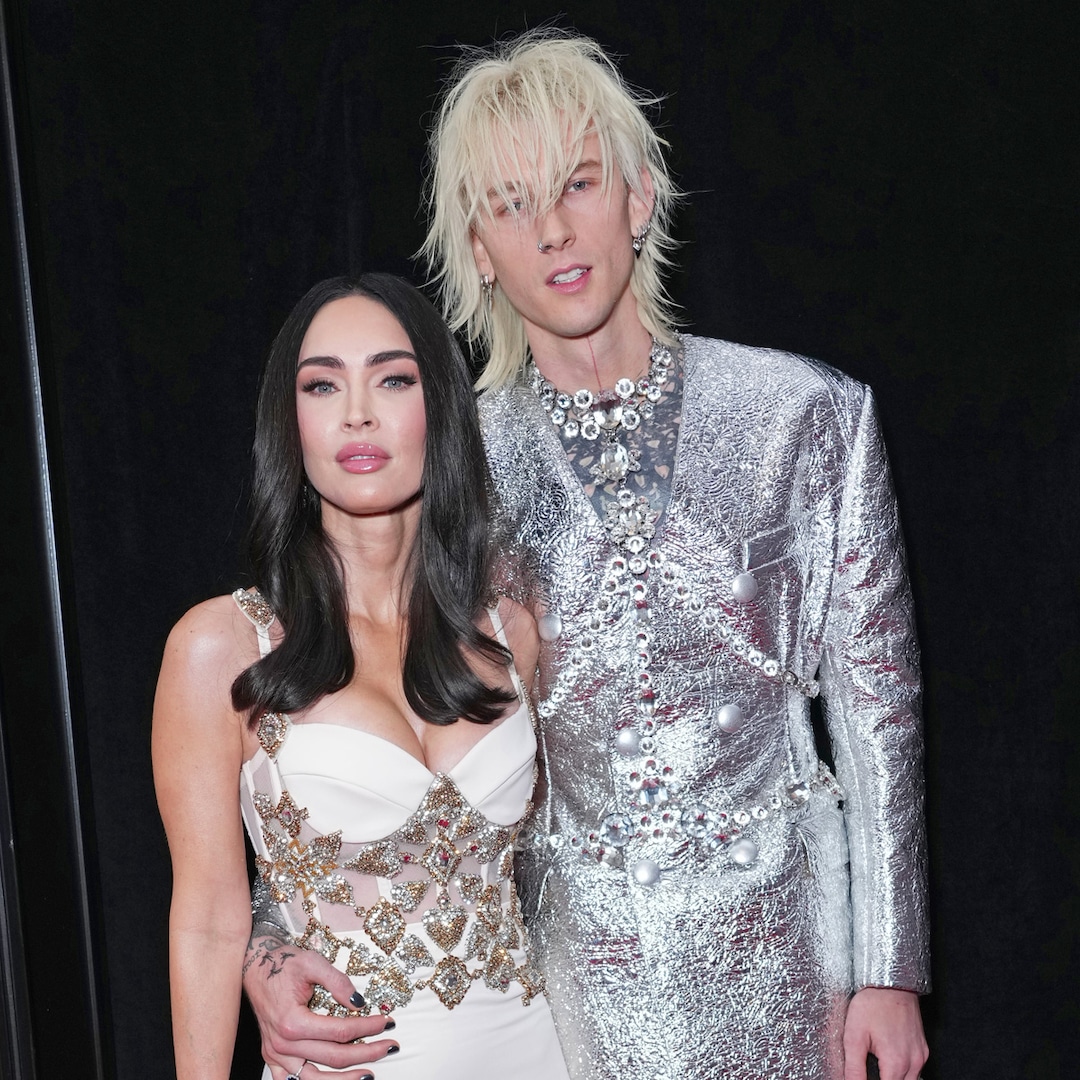 Megan Fox is reflecting on a heartbreaking personal chapter.
In her new book of poetry, Pretty Boys Are Poisonous, the Transformers actress shares that she suffered a miscarriage while just over two months pregnant with her and fiancé Machine Gun Kelly's baby.
"There is an ultrasound by your side of the bed," she writes in one poem. "10 weeks and 1 day."
In a separate piece, Megan—who co-parents kids Noah, 10, Bodhi, 9, and Journey, 7, with ex-husband Brian Austin Green—recalls having to say goodbye to her baby.
"I close my eyes and imagine," she writes. "Holding you tight against my chest."
She later concludes the poem, "I will pay any price tell me please what is the ransom for her soul?"
The 37-year-old shared more about her experience with pregnancy loss during a Nov. 7 interview.
"I've never been through anything like that in my life," she said on Good Morning America. "I have three kids, so it was very difficult for both of us and it sent us on a very wild journey together and separately…trying to navigate, 'What does this mean?' and 'Why did this happen?'"