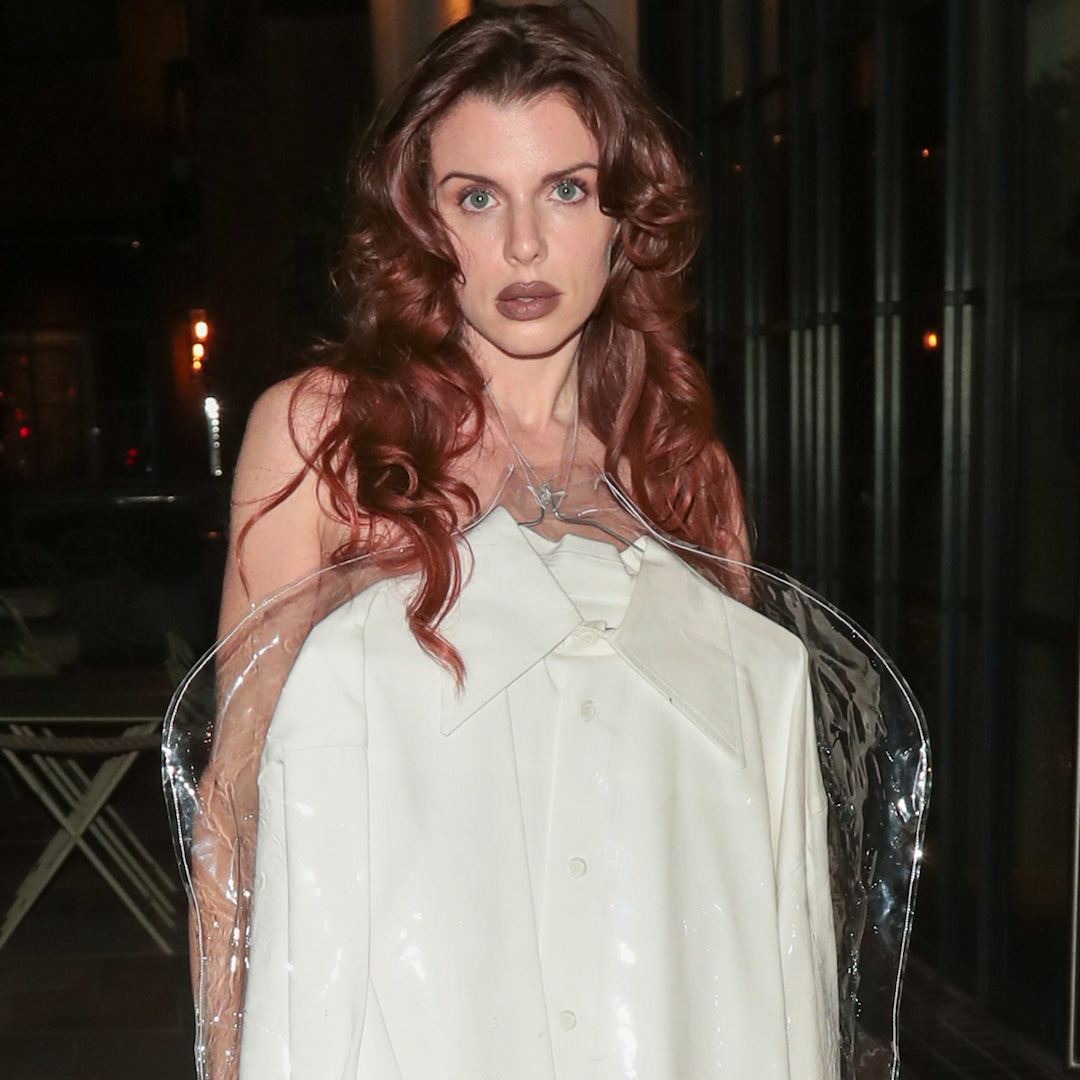 Julia Fox isn't airing out her dirty laundry, she's using it as fashion inspo.
The Uncut Gems actress recently added another outfit to her laundry list of eccentric looks after she was spotted wearing a dry cleaning bag as a dress. And no, your eyes aren't playing tricks on you.
During a late-night outing in London on Oct. 17, Julia literally sported a clear garment bag that featured a freshly pressed white button-down dress inside. Two strings were wrapped around the star's neck, acting as a hanger that kept the outfit from falling down and exposing her bare chest.
And in true Julia fashion, no detail went unnoticed as she covered her derrière with white bloomers and accessorized with matching knee-length boots and a small handbag.
As for the 33-year-old's glam? She also upped the ante, opting for bombshell curls and a bold reddish-brown lip that coordinated perfectly with her hair color.