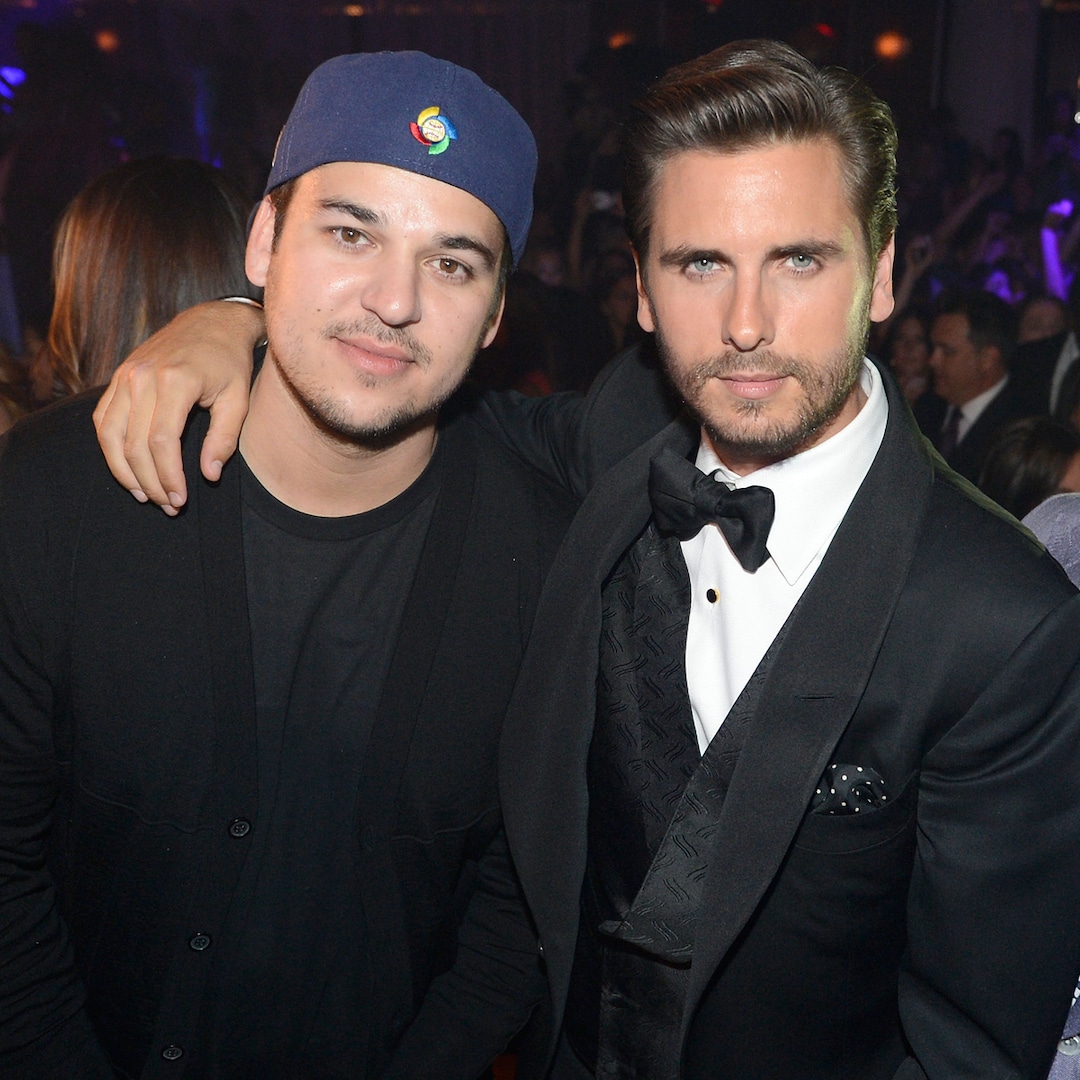 Rob Kardashian doesn't think the Lord is too interested in finding a Lady.
In the Oct. 19 episode of The Kardashians, Rob had a shocking two-word answer when Kris Jenner asked him to describe what Scott Disick is looking for in a woman.
"Rob, what do you think is the perfect girl for Scott?" Kris asked her son in a phone call, prompting the Rob & Chyna star to respond, "I don't know, a f–king whore?"
Kris quickly dismissed the answer, joking that they'll have to "bleep" it out on the Hulu show.
In actuality, Scott—who has previously dated Kourtney Kardashian, Sofia Richie and Amelia Hamlin—has his eyes on a woman more like Khloe Kardashian.
"If you had the opportunity to meet the perfect girl," Kris asked him in the episode, "what does that look like on paper?"
The 40-year-old couldn't help but point to Khloe. "She's funny, she's kind, she's sweet, she's cute," Scott went on. "She's got all the characteristics I want—that's what I'm saying."