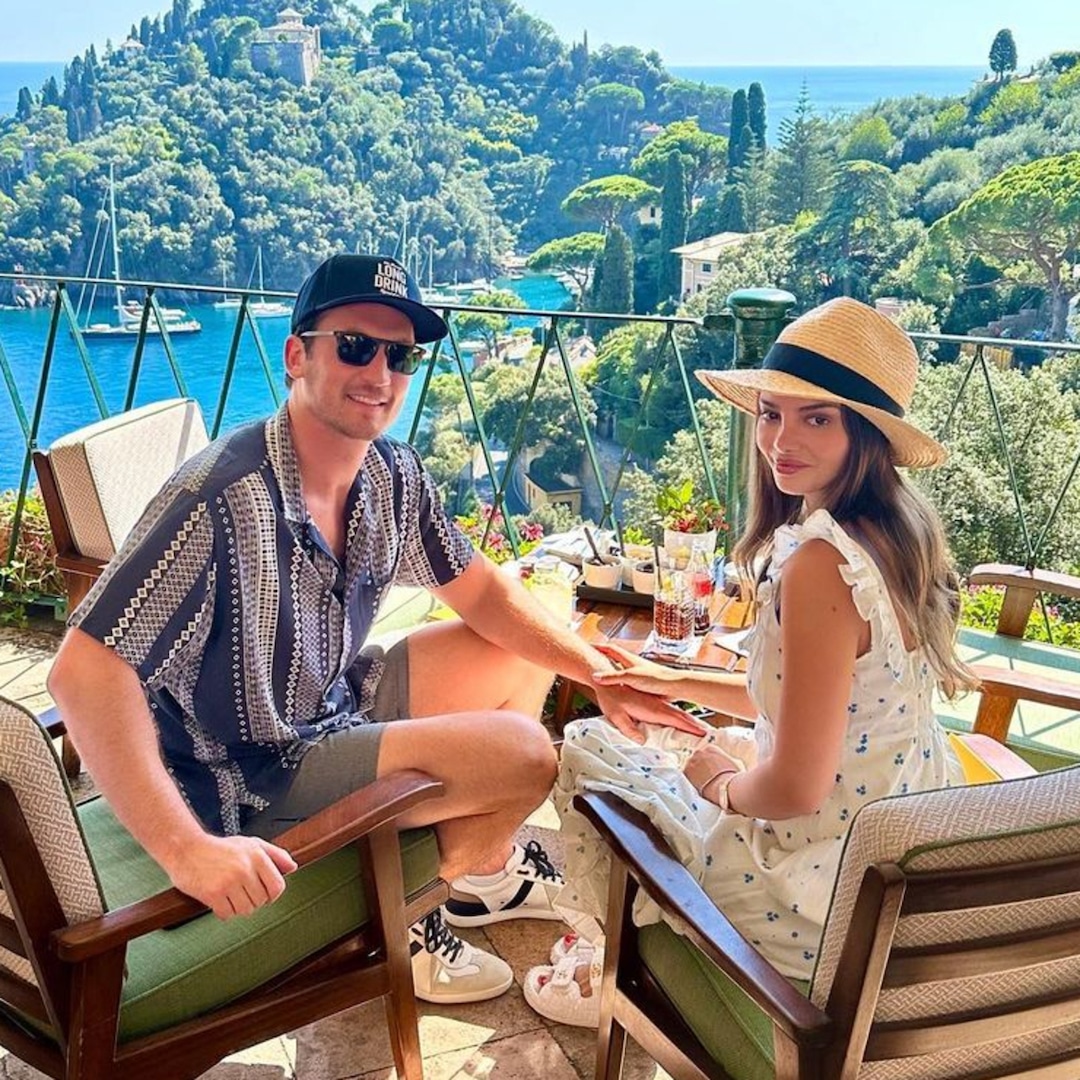 In our heads, we're inventing a vacation just like this.
Keleigh and Miles Teller gave followers a look inside their Italian getaway, which included a double date with friends Julia Garner and Mark Foster.
Keleigh took to her Instagram Sept. 28 to share a slew of photos, including a shot of herself and Julia posing in a boat on the bright blue Italian sea. The 30-year-old sported a large, floppy sunhat and black sunglasses, while the Inventing Anna star—who married Mark of Foster the People in 2019—rocked a black one-piece and a white coverup, along with matching black shades.
In a hilarious follow up snap, Keleigh shared a text exchange with her dad, in which she sent him the boat pic.
His reaction? Jokingly mixing up Julia's name with actress Jennifer Garner's, he responded, "Great picture. Tell Jennifer I'm a big fan."
Other photos in the carousel showed beautiful homes on the water, a video of Keleigh enjoying the boat ride and a shot of the couples together in a van, with Miles and Mark smiling from the backseat as the ladies sat up front.