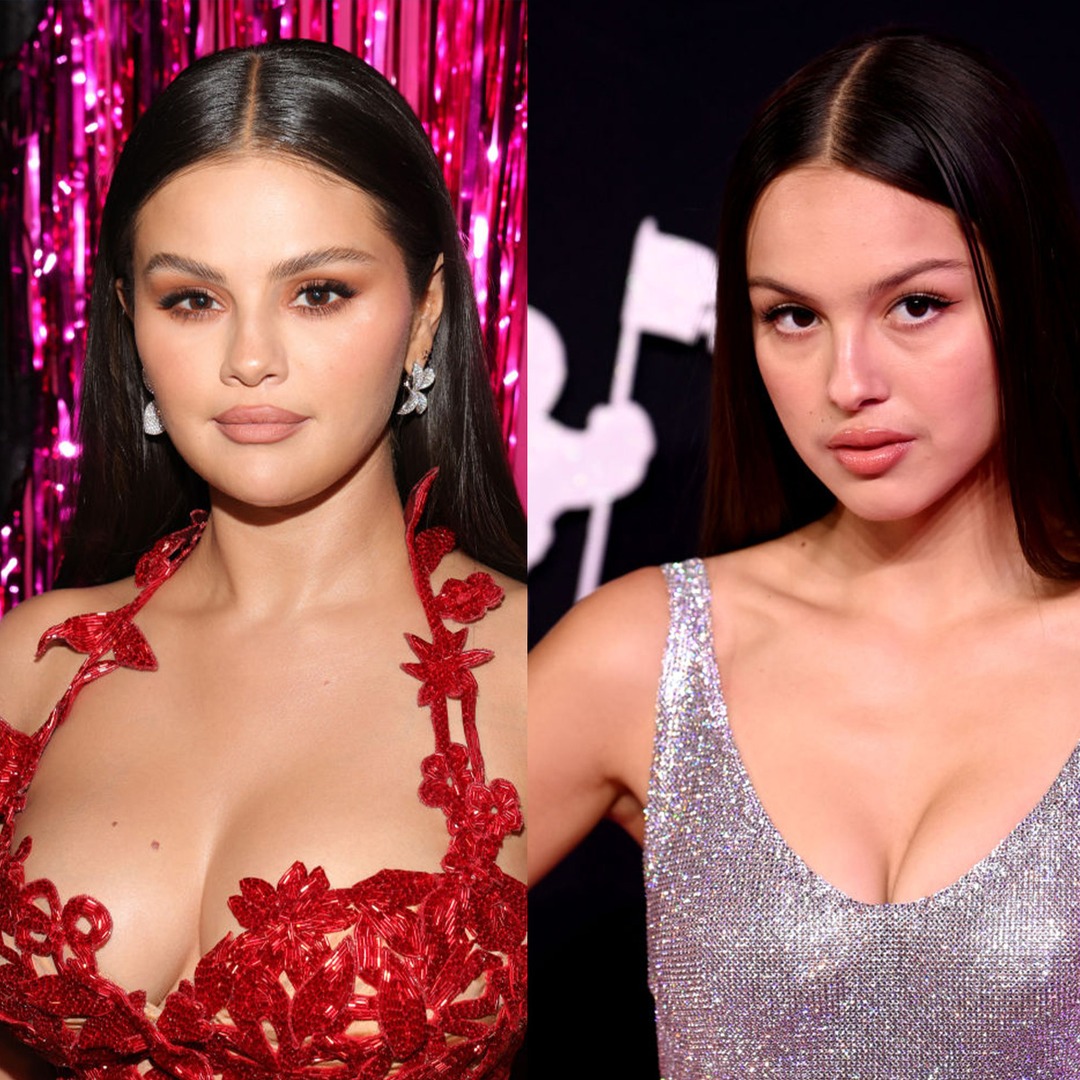 Selena Gomez is so sick of those same old critics.
Which is why she's setting the record straight on her viral reaction to Olivia Rodrigo's recent performance.
ICYMI, Olivia was singing "Vampire" at the 2023 MTV Video Music Awards on Sept. 12 when the award show stage appeared to malfunction. As she sang, pyrotechnics sparked as if they were exploding, with the 20-year-old looking around frantically before being ushered offstage. (However, the issues were actually planned as part of the show.)
At the time, stars in the crowd, including Selena, appeared concerned for the "Good 4 U" singer. But as the Only Murders in the Building star clarified, she was also on the edge of her seat for another reason, explaining underneath a Sept. 13 Instagram post, "I heard a loud noise and it scared me."
But that wasn't the only footage of Selena that circulated on social media from the event, leading the 31-year-old—who instantly became a meme after sharing a photo of herself in August—to speak out about keeping her reactions to herself.