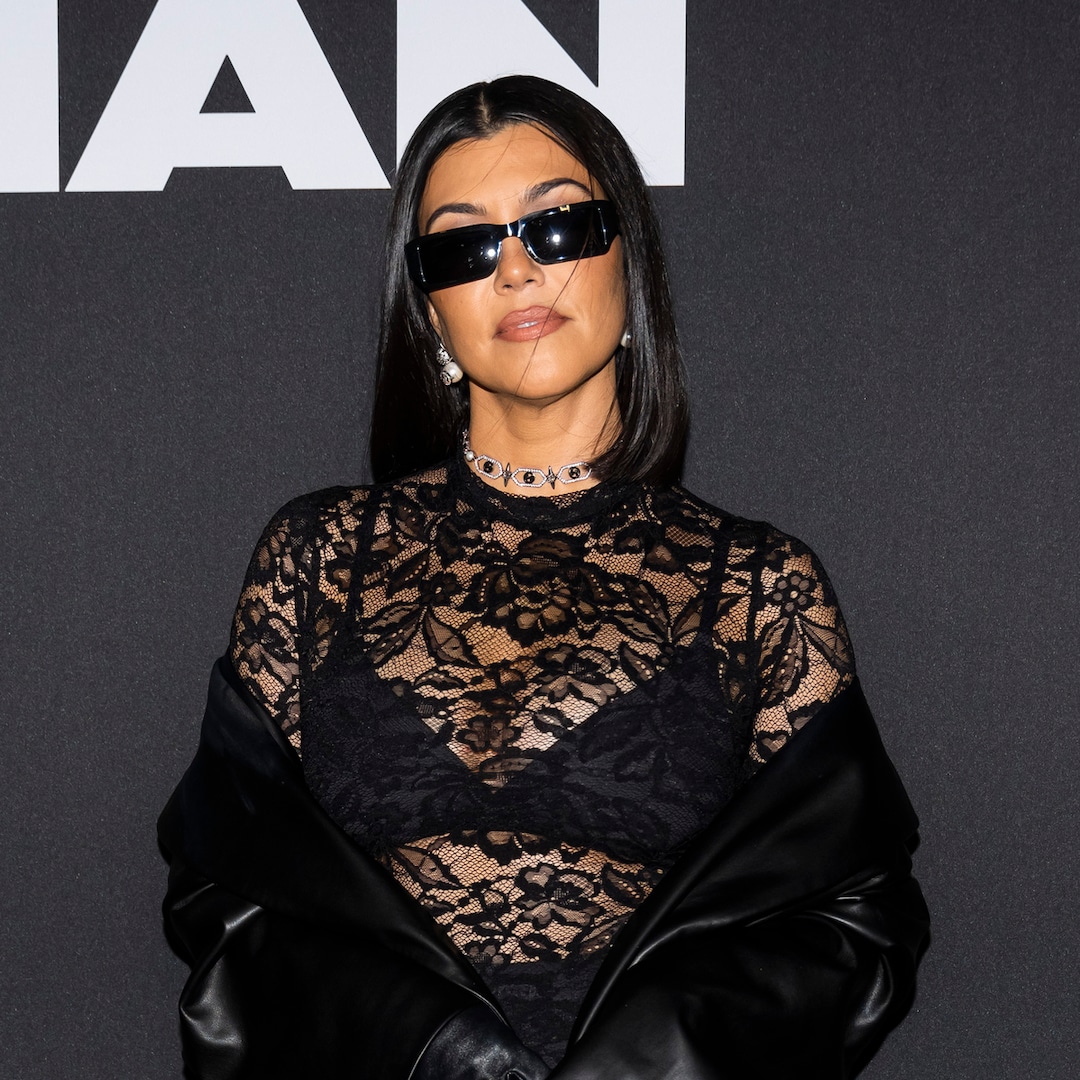 Baby Barker's crib is the most interesting to look at.
Kourtney Kardashian took to social media to share a bumpdate, which included a look into the room of her and Travis Barker's baby boy.
On Oct. 18, The Kardashians star posted a picture to Instagram that showcased an oval-shaped crib with light, ribbed wood surrounding a mattress covered in white sheets. And the crib already has its first guest—a big blue stuffed animal. The furry friend sat propped up against the side rails, while a sweet doll was placed on the window sill.
And their baby boy is in for a view: The crib was set up in front of two large windows with black framing that look out into a backyard surrounded by trees.
Other snaps in the carousel showed Kourtney and Travis cuddling in bed, a hallway decked out in Halloween pumpkins and the Poosh founder dressed in lingerie while applying lipstick.
Rounding out the photos was a sweet floral arrangement from her 11-year-old daughter Penelope, with a card that read, "I hope you feel better Mom! Love, P."