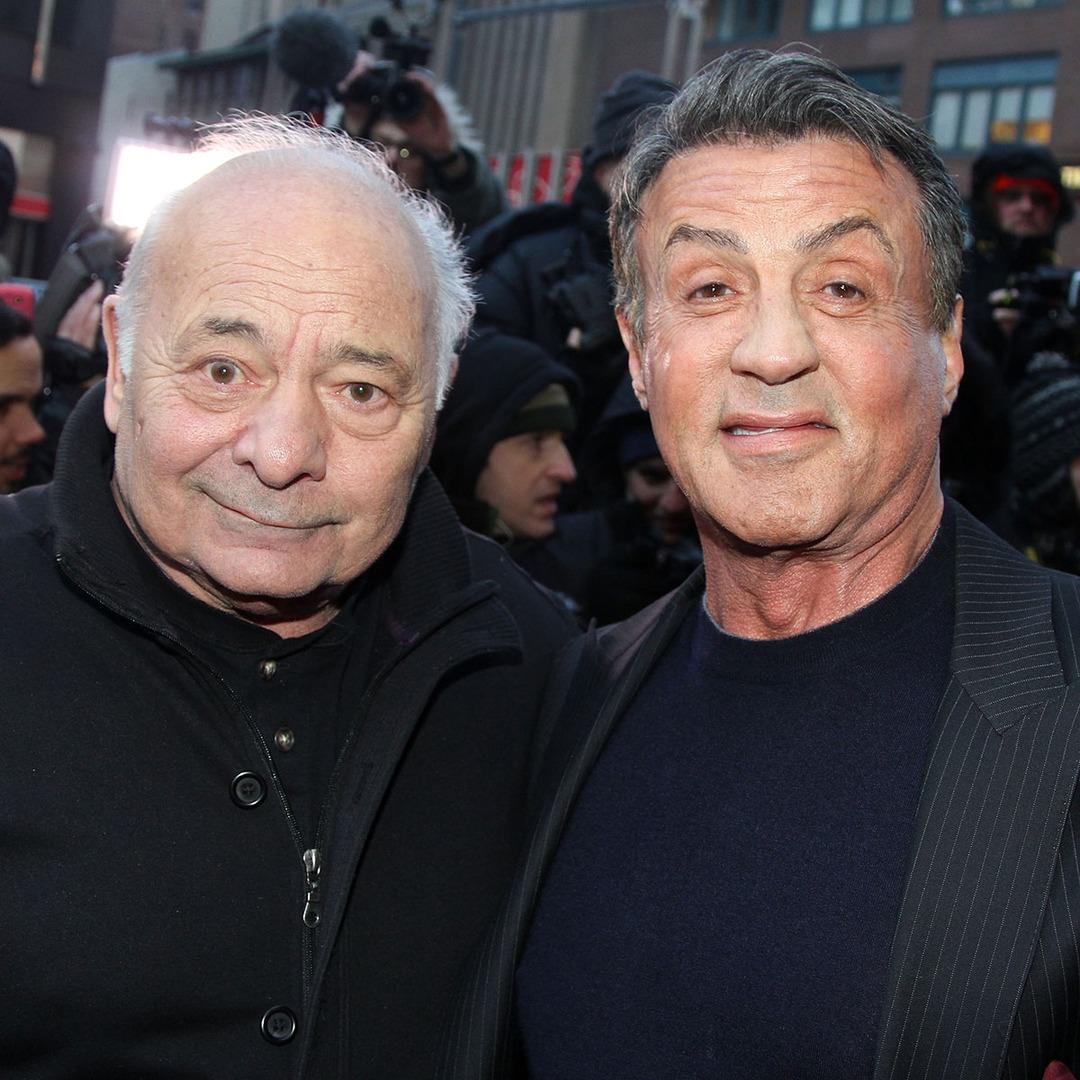 Sylvester Stallone is honoring a friend who was always in his corner.
After Burt Young died at the age of 83, the Rocky lead paid tribute to his former costar in a heartfelt message.
"To my Dear Friend, BURT YOUNG," Stallone wrote on Instagram Oct. 18 alongside a throwback photo of the duo on the set of the 1976 film, "you were an incredible man's and artist, I and the World will miss you very much…RIP."
Young died in Los Angeles on Oct. 8, his daughter Anne Morea Steingieser confirmed to The New York Times. A cause of death was not revealed.
In addition to playing Paulie in the Rocky movies—a role for which he received an Academy Award nomination—Young was cast in several other films, including The Gang That Couldn't Shoot Straight, Convoy, Chinatown, Once Upon a Time in America, Mickey Blue Eyes and Win Win. He also made appearances on many TV shows—including M*A*S*H, Law & Order and Russian Doll.