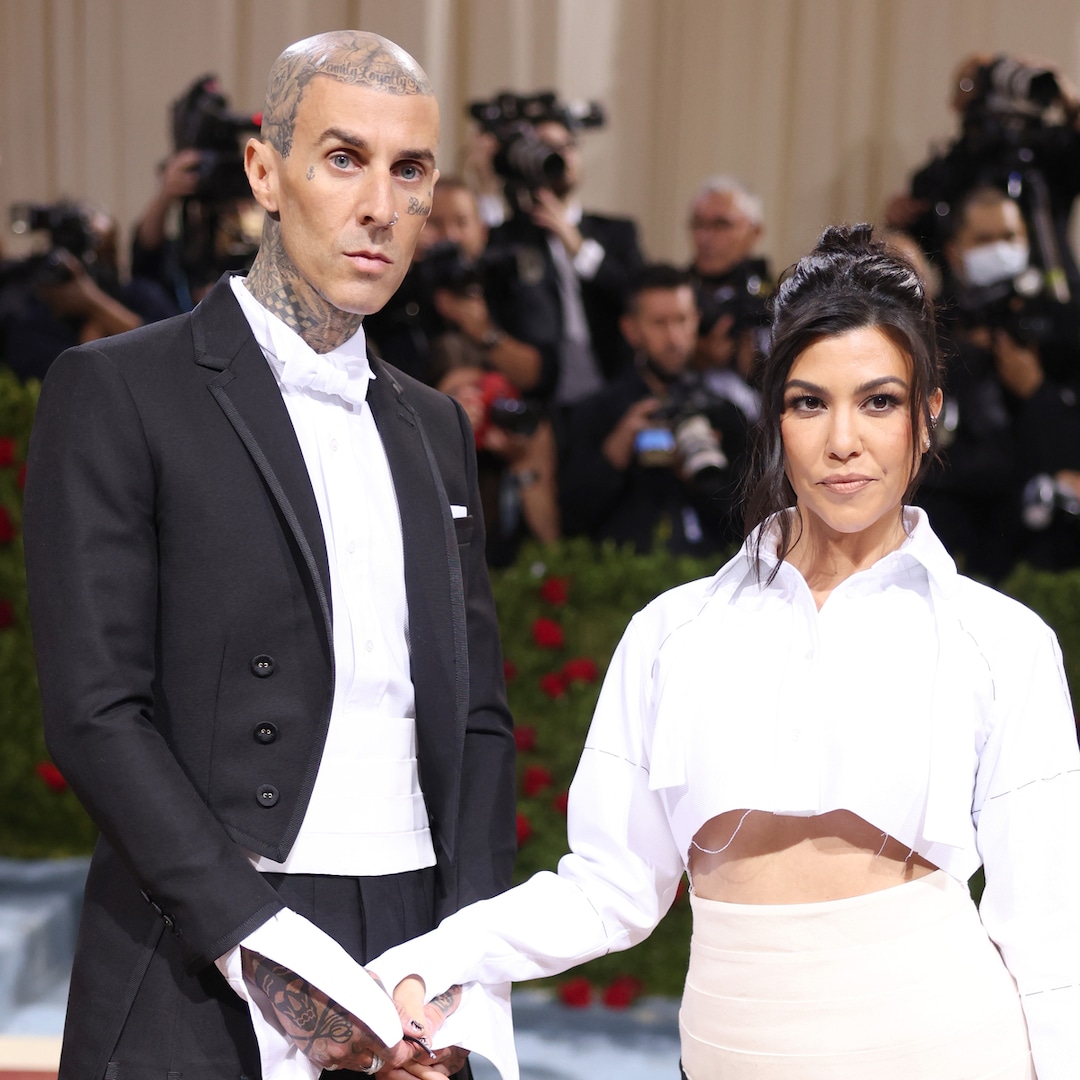 Travis Barker is proving that nothing can keep him down.
The Blink-182 drummer—who is currently expecting his first child with wife Kourtney Kardashian—shared that he recently suffered from an episode of trigeminal neuralgia, a chronic pain disorder that includes "sudden, severe facial pain," according to the National Institute of Neurological Disorders and Stroke.
Symptoms of trigeminal neuralgia can include intense pain, usually on one side of the face, with attacks lasting between a few seconds to a couple minutes. Other symptoms are numbness, throbbing or burning sensations.
Trigeminal neuralgia is usually caused by nerve injury or nerve lesion, but can also be a result of multiple sclerosis and other conditions, per the site.
Travis, 47, has been open about his battle with the disorder, noting in 2017 that he recommends acupuncture for others suffering from the condition.
Yet, the episode wasn't the only health issue Travis faced in recent days, amid a break from his band's European tour.
"Last week I had covid, an episode of trigeminal neuralgia, and a root canal," the musician wrote on X, formerly known as Twitter, on Sept. 29. "Which means I can pretty much handle anything god throws at me."