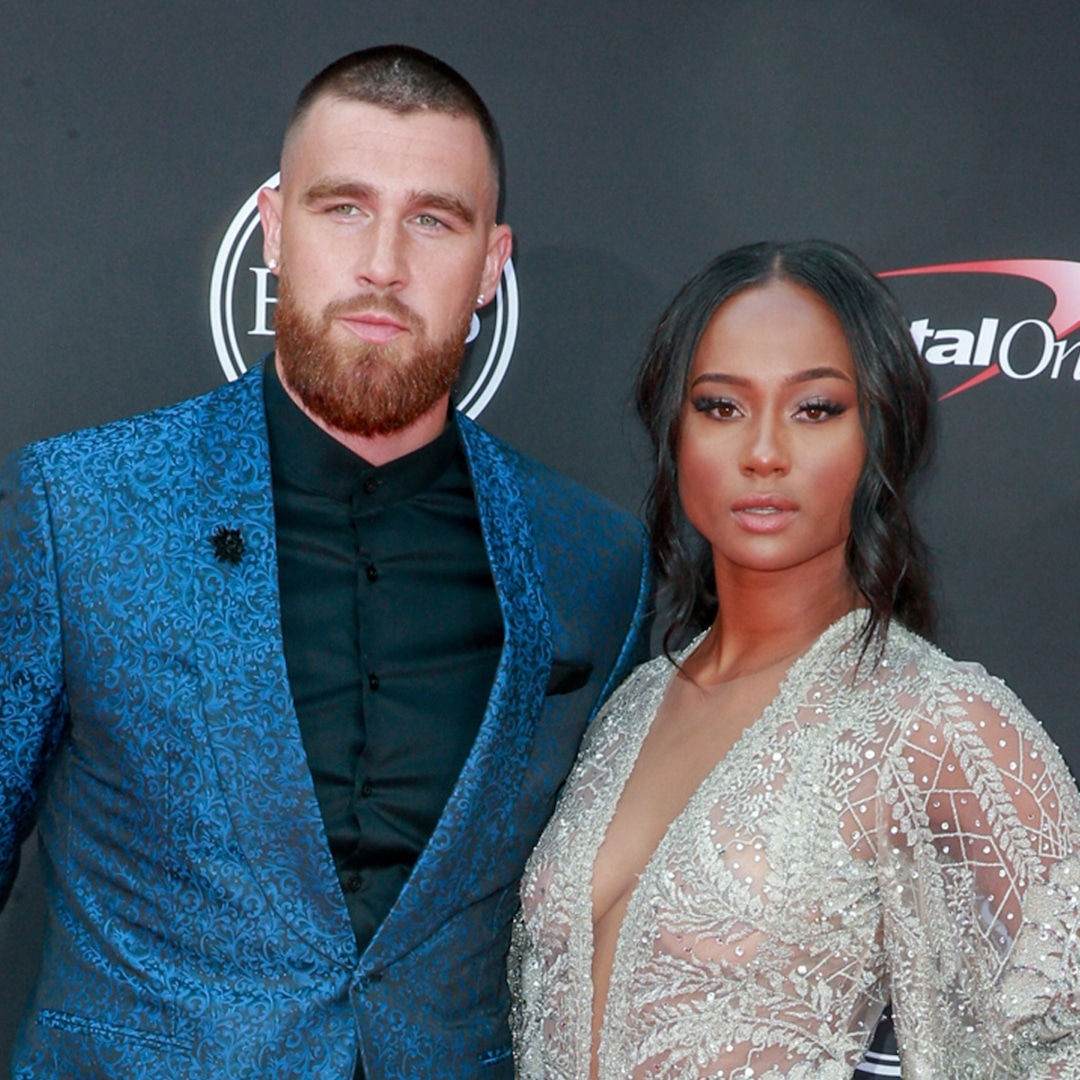 "Nobody does anything crazy to get my attention as far as guys," Taylor lamented in a 2012 Extra interview (thank you, TikTokers, for the resurrection). "Like, I can't remember so I guess there hasn't been anything. Which is good, so it's easier, the bar is set really low for anyone I date in the future to come in and be, like, a great guy. I'll be like, 'Oh, you exist? This is so crazy!'"
Coincidentally, that's what many Swifties had to say about Travis, the rumored coupling triggering a debate between those convinced that Taylor put the eight-time Pro Bowl pick on the map and those who pay attention to football.
But now we know what becomes of curious minds.
During the "No Dumb Questions" segment of the Sept. 27 episode of New Heights, which currently has 2 million views on YouTube, Jason and Travis received a few more rudimentary inquiries than usual, such as "What's a field goal?" from @ISaidSpeakNow and, per @TheMadWomanIsMe, "Do you throw the ball or run with it?"
"I did this to myself, Jason," Kelce acknowledged, referring to allll of it, from the paparazzi outside his house to the slo-mo replays of the action inside the visitors' suite. "I know this."