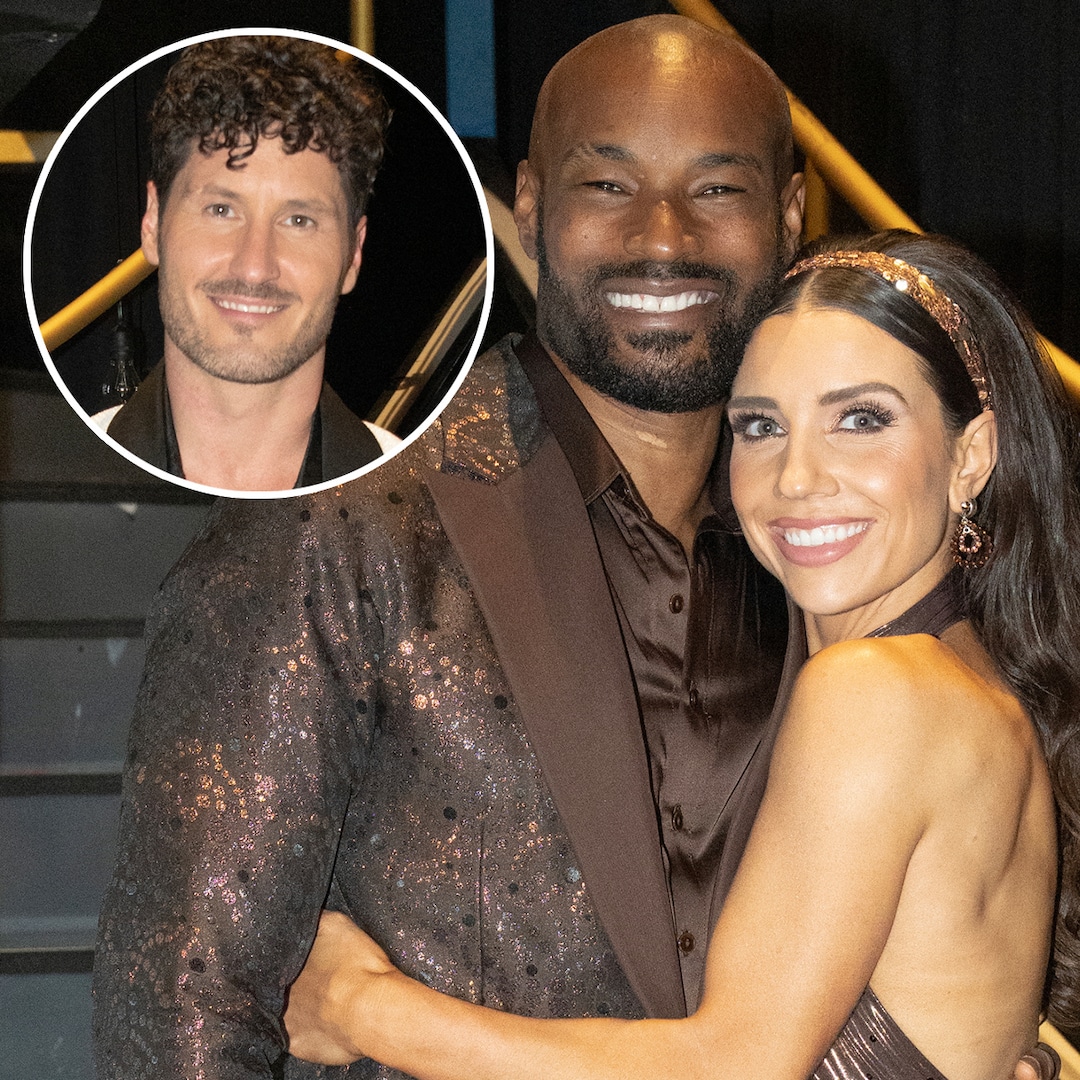 It may take two to tango, but Val Chmerkovskiy doesn't believe three's a crowd.
In fact, it's the more the merrier for the 37-year-old and his wife Jenna Johnson, who have been competing as pros in the ongoing 32nd season of Dancing With the Stars. After Jenna joked to E! News that she and Val are basically in a "throuple" with her dance partner Tyson Beckford, Val said he couldn't agree more.
"How do I feel about a throuple?" he mused in an exclusive interview with E! News Oct. 10, shortly after Jenna, 29, and Tyson, 52, were eliminated from the ABC dance competition. "There's something very mischievous about that word and I'm a fan."
He added, "I'm a fan of throuple."
And given the unique friendship he's formed with his own dance partner Xochitl Gomez, Val—who shares 9-month-old son Rome with Jenna—admittedly understands why his wife and Tyson have such a close bond.