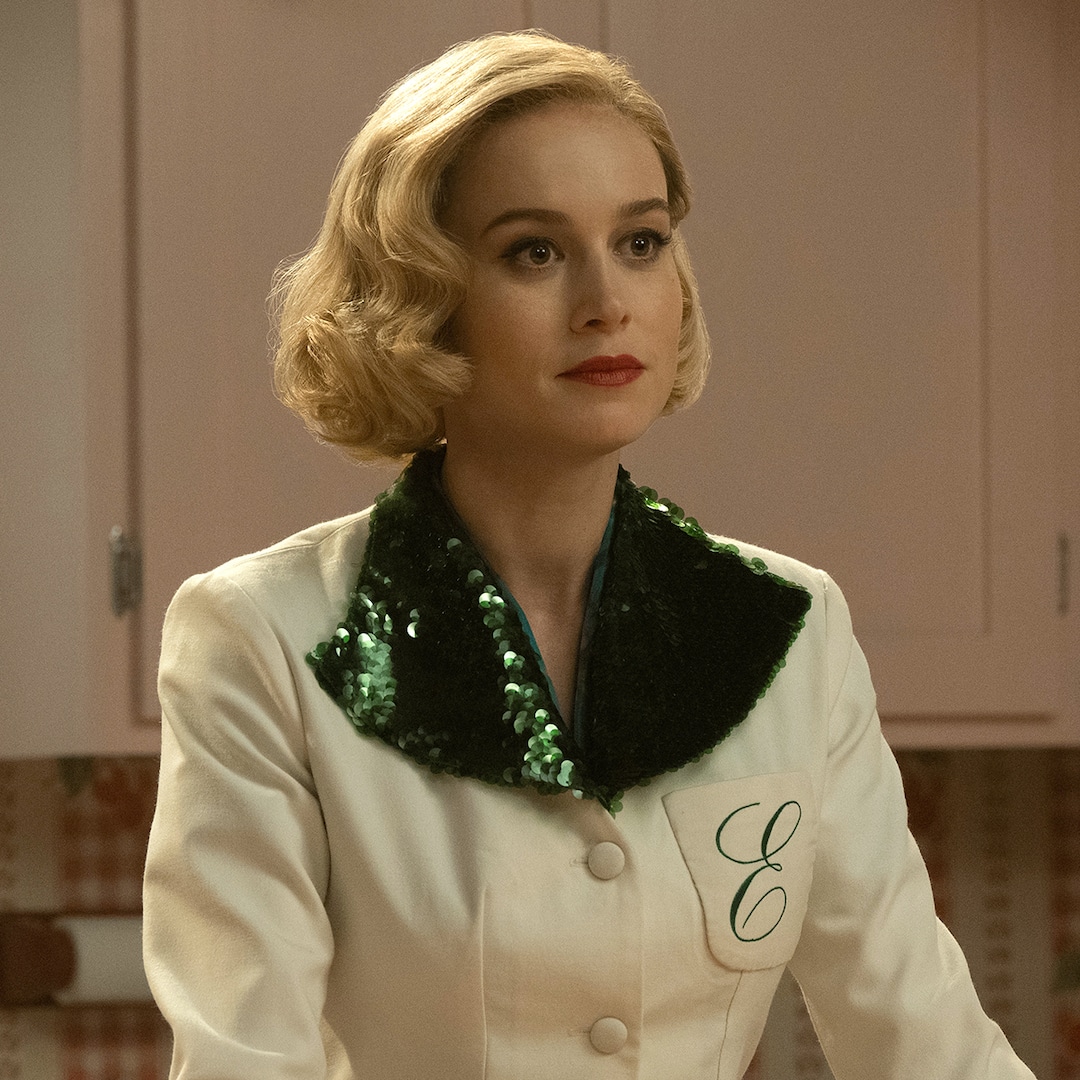 Brie Larson is in her element.
The Oscar winner, who often takes on projects centered around strong female leads, is up and atom again as she stars as chemist-turned-cooking show host Elizabeth Zott in Lessons in Chemistry, adapted from Bonnie Garmus' book of the same name.
As seen in the Apple TV+ series' newly released trailer, which is set to Harry Styles' "Sign of the Times," Larson's character has her ion making a difference on 1950s patriarchal society as she teaches a nation of housewives—and the men in their households—more than just how to make dinner.
"I stand proudly with the overlooked war horse of the kitchen," she says while garnishing some baked spuds with onions, "women and potatoes."
In another scene, Elizabeth hits back her TV station manager (played by The Office alum Rainn Wilson) after he remarks that "politics don't belong in the kitchen" and all a husband wants is "his wife to make him a drink after a long day at work."
Her retort? "Why do you assume his day is longer than hers? Why don't you make the drink?"