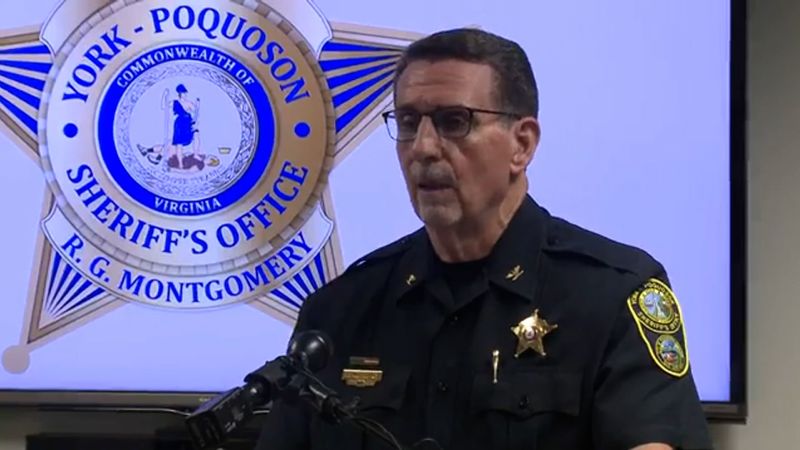 A 10-month-old and a dog are dead after being left in a hot car for about six hours on Tuesday in York County, Virginia, according to police – who say they found out after the child was brought to a hospital deceased and in a plastic bag.
Kristen D. Graham, 40, has been charged with felony child neglect and animal cruelty as a result of the incident, York-Poquoson Sheriff Ron Montgomery said in a news conference on Wednesday.
The child and dog were left in the car from around 8:30 a.m. to 2:30 p.m. on Tuesday when the heat index was at least 100 degrees, Montgomery said.
Graham is a frequent caretaker of the child and had been watching her for two days, Montgomery said. The child's mother is a 17-year-old and has been in touch with authorities.
Graham had taken the child and dog to a friend's house around 1 a.m. that morning in Newport News to drop off cigarettes and juice picked up from a gas station, and stayed at the house for a few hours before heading back into York County around 8 a.m., the sheriff said.
When they arrived back at Graham's residence, she rolled up the windows and turned the car off before entering the home and falling asleep, according to Montgomery. Graham initially told the sheriff's office that she stayed in the vehicle with the child and dog when arriving back at her residence, but Montgomery says their investigation suggests that to not be true.
"It's senseless that something like this happens," he added.
At 8 a.m. the temperature was in the low 70s and at 2 p.m. it reached 86 degrees, according to CNN's weather team.
Graham was woken up around 2:30 p.m. by a phone call, which was when she found the child and dog both deceased in the car, Montgomery said.
At 4 p.m., the sheriff's office received a call that an 80-year-old man arrived at the emergency room of a nearby hospital with the deceased child in a black plastic bag, Montgomery said. The 80-year-old lived at the same residence as Graham.
Graham is booked at the Virginia Peninsula Regional Jail and Montgomery says her charges could become homicide charges depending on the investigation.
CNN is working to determine Graham's legal representation and has reached out to the public defenders' office in York County.
CNN's Taylor Ward contributed to this report.