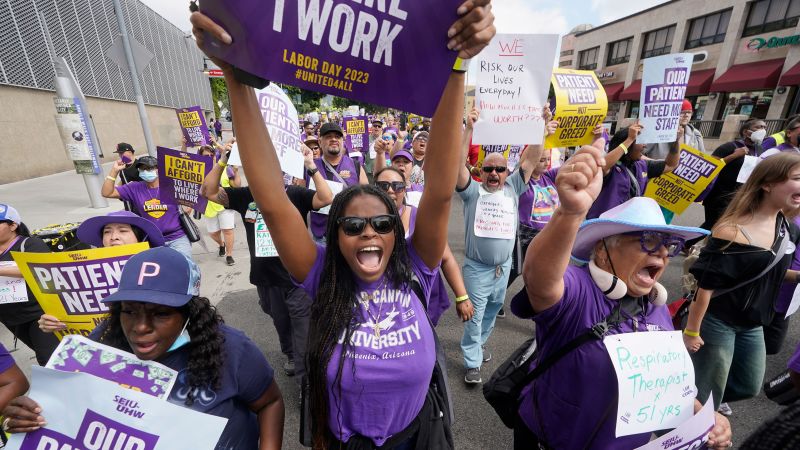 A coalition of eight unions representing 75,000 employees of Kaiser Permanente said late Saturday that is has not reached an agreement with the company, setting the stage for the largest healthcare strike in US history on Wednesday.
The Coalition of Kaiser Permanente Unions, which has workers at hundreds of hospitals and medical offices in California, Oregon, Colorado, Virginia, Washington and Washington, D.C., said in a statement that it remains far apart with the company on important issues but still has had "good discussions with Kaiser." The healthcare workers are seeking across-the-board pay raises and improvements to their pension plans, as well as protections against outsourcing.
The coalition's contract with Kaiser officially expired after 11:59 pm PT on Saturday night.
In a statement a few hours before the contract ran out, Kaiser Permanente said that it will continue negotiating "in good faith," and that operations will continue normally until the planned strike happens on Wednesday.
"Contract expirations do not mean a strike will happen. We remain optimistic that we will reach an agreement and avoid an unnecessary strike," the company said. "We have contingency plans in place to ensure members continue to receive safe, high-quality care for the duration of the strike."
Hospitals and emergency departments will stay open, Kaiser added.
CNN has reached out to the Coalition of Kaiser Permanente Unions for comment.
This is a developing story. Check back for updates.