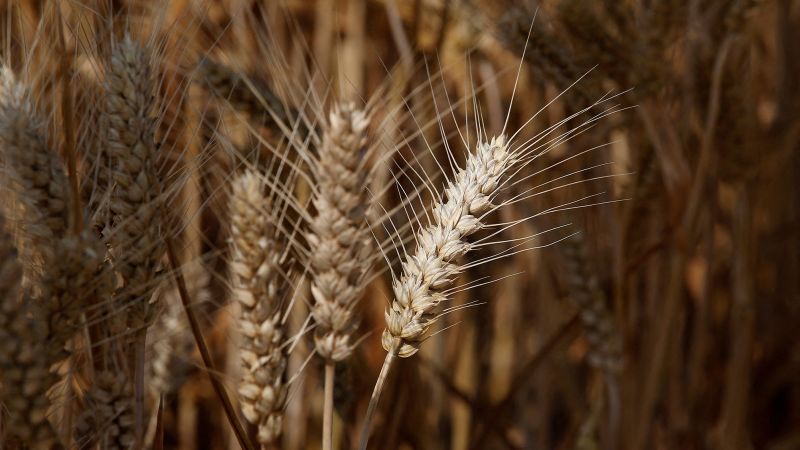 Arkansas ordered Syngenta to sell 160 acres (65 hectares) of farmland in the U.S. state within two years on Tuesday because the company is Chinese-owned, drawing a sharp rebuke from the global seeds producer.
U.S. farm groups and lawmakers are increasingly scrutinizing foreign land ownership due to concerns about national security.
"This is about where your loyalties lie," Arkansas Governor Sarah Huckabee Sanders said at a news conference.
Syngenta said it was disappointed and called the decision "a shortsighted action" that will hurt Arkansas farmers. The company owns about 1,500 acres (610 hectares) of U.S. agricultural land for research, development and regulatory trials on products used by U.S. farmers, spokesman Saswato Das said.
"Our people in Arkansas are Americans led by Americans who care deeply about serving Arkansas farmers," Das said. The company has owned the site in Craighead County for 35 years, he added.
The order is Arkansas' first enforcement action under a state law passed this year that prohibits certain foreign parties from acquiring or holding land. China is among the prohibited parties because it is subject to U.S. arms export controls known as the International Traffic in Arms Regulations (ITAR), Arkansas Attorney General Tim Griffin said.
A rival of U.S. company Corteva (CTVA.N) and German firms BASF (BASFn.DE) and Bayer (BAYGn.DE), Swiss agrichemicals and seeds group Syngenta was bought for $43 billion by ChemChina in 2017 and folded into Sinochem Holdings Corp in 2021. ChemChina is a "state-owned enterprise" in China, Griffin said.
Syngenta is now pursuing an initial public offering in Shanghai.
If Syngenta fails to sell its land, owned by subsidiary Northrup King Seed Co, Griffin can "force them to get out of our state" with legal action, Huckabee Sanders said. The state also fined Syngenta $280,000 for failure to report foreign ownership in a timely manner.
In a form filed with the U.S. Department of Agriculture about the property last year, Syngenta said: "Ultimately, the foreign person that holds indirectly a significant interest in the person owning the land is from China," according to a copy of the document posted by Griffin's office.
But no one from China has ever directed Syngenta executives to buy, lease or otherwise engage in U.S. land acquisitions, Das said. Since Syngenta had Chinese ownership, the company has purchased an additional 200 agricultural acres (80 hectares), he said.
"All Syngenta land holdings have been examined by the U.S. government, through two administrations, as Syngenta was transitioning to ChemChina ownership," Das said.
Foreign persons held an interest in approximately 40 million acres (16.2 million hectares) of U.S. agricultural land as of Dec. 31, 2021, the USDA said. That was 3.1% of all privately held agricultural land and 1.8% of all land. China had less than 1% of foreign-held land, while Canadian investors had 31%.