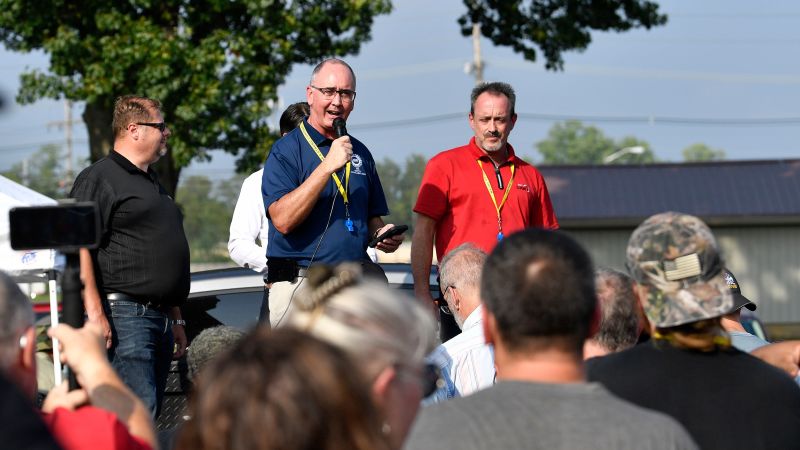 United Auto Workers President Shawn Fain announced a targeted strike plan Wednesday if the union decides to walk out at General Motors, Ford and Stellantis after a contract expiration late Thursday.
Details of the plan, including which plants will be struck, will not be announced until just before the 11:59pm contract expiration on Thursday night, Fain said. He said that this move would give the union the maximum leverage at the bargaining table.
A targeted strike could shut operations for each company, depending on which plants and facilities are struck. The companies operate a complex network of plants that are dependent on getting parts from different facilities.
Slowing or stopping the production of a few engine or transmission plants at each company could be as effective at stopping operations as a full strike at all plants, according to industry experts.
There are 145,000 UAW members spread among the three automakers. Spokespeople with the three unionized automakers did not immediately respond to requests for comments Wednesday.
Targeted strikes come with risk. The companies are not obligated to pay employees working under an expired contract.
"Letting your contract lapse and then undertaking strategic strikes is a very risky strategy because when you don't have a contract, neither does the employer. There is no obligation for them to employ you. So it's an escalation, not a de-escalation," said Patrick Anderson, founder of the Anderson Economic group, a Michigan-based firm that has been doing analysis on the financial impacts of strikes for decades.
This is a developing story. It will be updated.