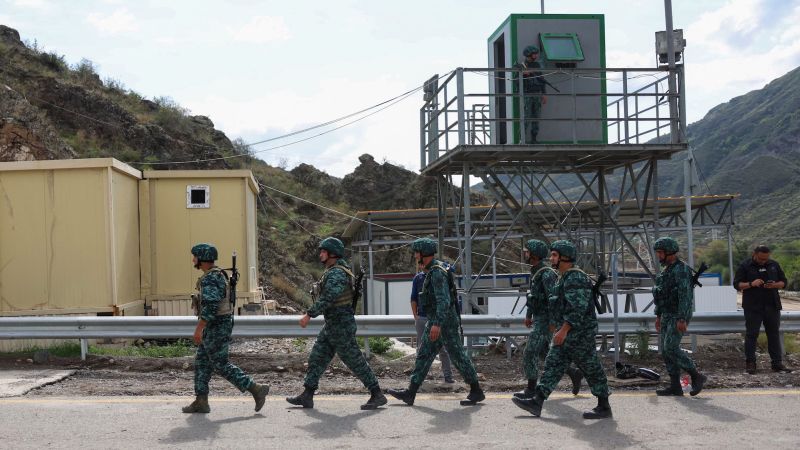 An Azerbaijani soldier was killed by a sniper near the border with Armenia on Saturday, according to Azerbaijan's defense ministry.
The ministry said in a press release that the Armenian army opened fire on the Azerbaijani army at noon on Saturday using sniper rifles.
CNN is not able to independently verity these claims.
"At noon on September 30, the Armenian armed forces units from the positions in the direction of the Zarkand settlement of the Basarkechar region using sniper rifles opened fire on the Azerbaijan Army positions stationed in the direction of the Ashaghi Ayrim settlement of the Kalbajar region," the ministry said.
Azerbaijan's defense ministry went on to say that one of its army servicemen became a "Shehid" (Martyr) as a result of sniper fire and expressed its "deepest condolences" to his relatives.
The Azerbaijan Army Units took retaliatory measures, according to the press release.
Armenia's defense ministry denied Azerbaijan's claim, saying in a Facebook post on Saturday it "does not correspond to reality."