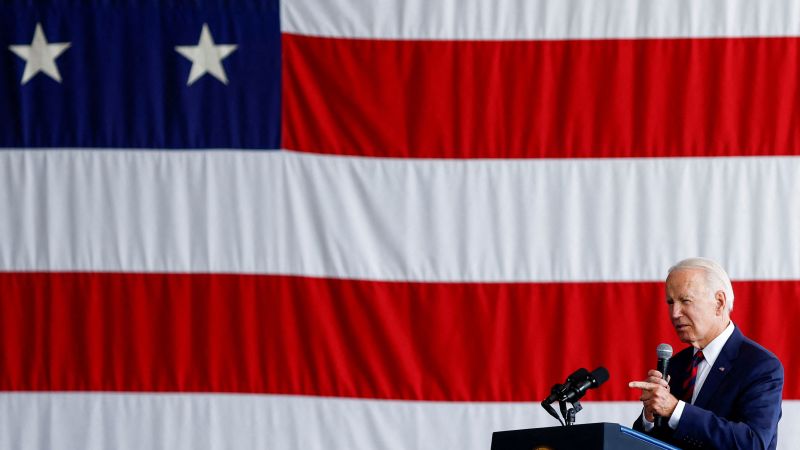 President Joe Biden plans to deliver a speech focused on threats to democracy in the coming weeks, according to two sources familiar with the plans.
Democratic donors gathered in Chicago for a fundraising retreat learned of the plans Wednesday, a source familiar with the remarks said.
Biden plans to deliver the speech following the second Republican primary debate, which is scheduled for September 27, according to the sources.
A major focus of Biden's 2020 campaign was preserving democracy, and he has continued discussing the issue during his presidency.
Biden previously delivered speeches on the threat to democracy at Independence Hall in Philadelphia and in Washington. But he hasn't delivered an address focused on the issue since former President Donald Trump was indicted on charges related to his attempts to cling to power following the 2020 election.
The White House declined to comment on the forthcoming speech, which was first reported by the New York Times.