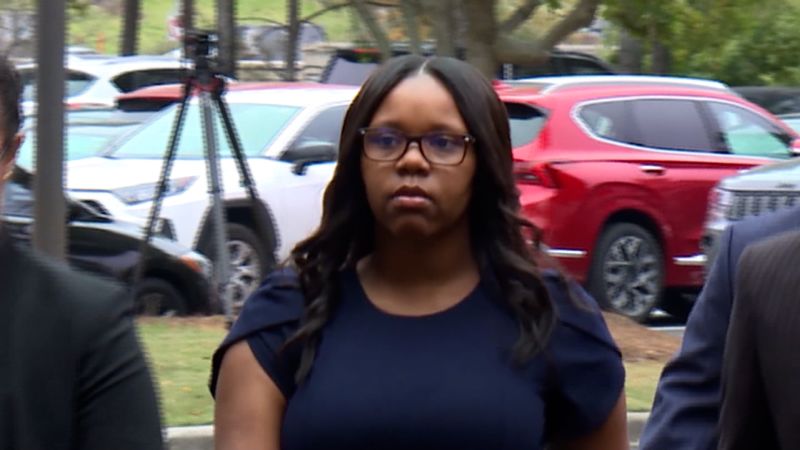 Carlee Russell, the Alabama woman who admitted to faking her own kidnapping, has been found guilty of two misdemeanor charges related to the case, according to CNN affiliates WBMA and WVTM.
Russell had pleaded not guilty to one count of false reporting to law enforcement authorities and one count of falsely reporting an incident.
A judge found her guilty, and Russell was sentenced to spend a year in jail and pay nearly $18,000 in restitution, according to the reports.
Russell's attorney, Emory Anthony, told CNN affiliate WVTM his client asked for a verdict so they could appeal the case to a circuit court in an effort to avoid jail time.
Anthony said Russell does not object to paying restitution, saying, "I think anything is fair when it comes to restitution with the expenses that were done. So we have to say that is fair. Anytime you assert restitution it has to be proven. The amount $17-thousand and some, hours spent, I would think that would be fair."
Anthony said his client has apologized for what she has done, and he wants to make sure "her mental state is just fine."
Russell staged a kidnapping in July that captured the nation's attention after she mysteriously disappeared after calling 911 to report a child walking along a highway. Officers arrived at the site and found her vehicle and personal items, but Russell was nowhere to be found. After a nearly 49-hour police search, Russell returned home and said she had been abducted, held hostage and escaped her captors.
Authorities continued investigating and soon the her kidnapping story unraveled. Police investigating the kidnapping found Russell's web searches included things like, "Do you have to pay for an Amber Alert?" and "How to take money from a register without being caught."
Hoover Police Chief Nick Derzis said her phone's search history also included queries for bus tickets from Birmingham to Nashville with a departure date of July 13 – the date she went missing – and searches for the movie "Taken," an action film in which a woman is kidnapped by human traffickers.
Russell later admitted the kidnapping was all a hoax.