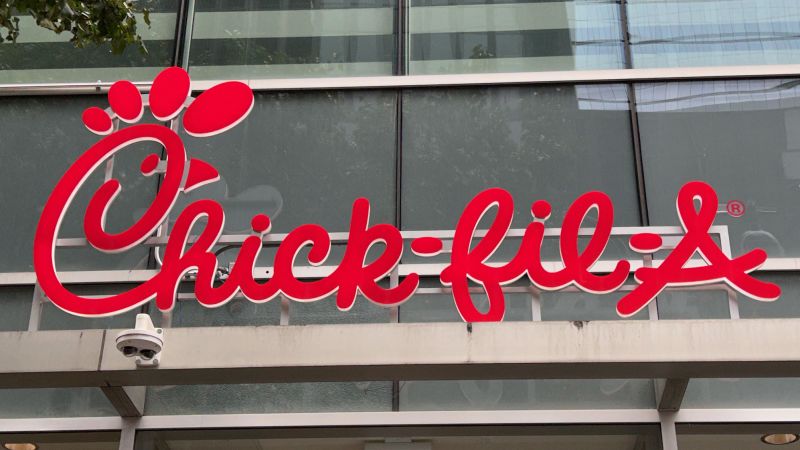 Chick-fil-A is making another foray into the United Kingdom after gay rights campaigners forced the fast-food chain to close a pop-up site in the country in 2019.
The company said in a press release Thursday that it would open its first store in early 2025, with another four opening over the following two years.
Each restaurant will be owned and operated as a franchise, Chick-fil-A said, and each is expected to create between 80 and 120 jobs. They will be the company's first stores outside of North America, it added.
Chick-fil-A opened a temporary store in Reading, a town west of London, in 2019, triggering protests by local LGBTQ+ rights activists. Soon after, the mall hosting the pop-up site said it would not extend the shop's lease beyond the six-month trial period, local media outlet Berkshire Live reported.
For years, the restaurant chain has faced criticism from LGBTQ+ rights activists for its past donations to Christian organizations, including the Salvation Army and Fellowship of Christian Athletes, which have expressed opposition to gay rights, including same sex marriage.
In 2012, former CEO Dan Cathy, who is the son of Chick-fil-A's founder Truett Cathy, told Christian publication The Baptist Press that he believed in the "biblical definition of the family unit," which many took as a signal of his opposition to gay marriage.
However, in 2019 the restaurant chain changed the focus of its charitable foundation. It ended donations to anti-LGBTQ groups and said it would give exclusively to organizations working on education, homelessness and hunger.
"From our earliest days, we've worked to positively influence the places we call home and this will be the same for our stores in the UK," Joanna Symonds, head of UK operations, said in this week's statement.
"We encourage our operators to partner with organizations which support and positively impact their local communities, delivering great food and wider benefits to those around them."
Chick-fil-A, which plans to invest $100 million in the UK over the next decade, also intends to open restaurants in Asia by 2026.