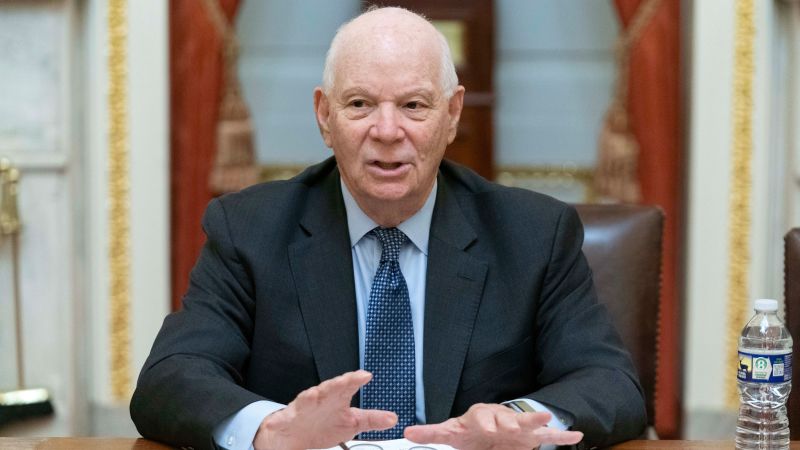 The Senate Foreign Relations Committee's new chairman is going to block a controversial tranche of military aid for Egypt, he announced Saturday.
Sen. Ben Cardin's last-minute decision on the day of the September 30 deadline followed backlash over the State Department's recent decision to use a national security waiver to bypass human rights-related restrictions imposed on $235 million in aid.
The block comes after the committee's previous chairman, Sen. Bob Menendez, was indicted on corruption charges over accusations that he accepted bribes to help Egypt obtain military aid. The New Jersey Democrat has pleaded not guilty.
"Congress has been clear, through the law, that the government of Egypt's record on a range of critical human rights issues, good governance, and the rule of law must improve if our bilateral relationship is to be sustained," Cardin, a Maryland Democrat, said in a statement. "Therefore, I will not allow foreign military financing currently under consideration to move forward."
As chairman, Cardin added, he intends to "block future foreign military funds as well as sale of arms to the government of Egypt if it does not take meaningful, and sustainable steps to improve the human rights conditions in its country."
The Biden administration withheld $85 million in aid to Egypt in September, redirecting it to Taiwan and Lebanon. Critics, including Cardin, said Secretary of State Antony Blinken should not have released the $235 million balance on the $320 million tranche of military aid.
Human rights activists applauded Cardin's Saturday decision, with a list of prominent groups calling it "welcome and urgently needed news."
The hold on $320 million of aid – out of an annual total of $1.3 billion – would be a major blow to Egypt and the regime of President Abdel Fattah el-Sisi, who is expected to run for reelection at the end of the year.
The White House referred questions to the State Department, which did not immediately respond to CNN's request for comment.