Gaza's humanitarian crisis deepened Thursday as Israeli jets continued to pound the densely populated enclave in response to Hamas' brutal terror attacks, while Israel's government formed an emergency war cabinet and ordered hospitals to prepare for an expected escalation of violence.
The decades old conflict between Israelis and Palestinians entered uncharted territory this week after Israel suffered its worst attack by Palestinian militants since its founding 75 years ago.
Israel has stepped up its offensive in Gaza following Hamas' October 7 onslaught, when armed militants poured over the heavily-fortified border into Israel.
The gunmen killed more than 1,200 people, wounding thousands more in a coordinated rampage through farms and communities where they also took as many as 150 hostages.
The atrocities have sparked international revulsion and vows by Israel's government to destroy Hamas, which has continued to fire rockets at Israeli towns over the last five days.
At least 1,100 people have since been killed in Gaza, according to the Palestinian Health Ministry, including hundreds of women and children.
Thousands more have been wounded as Israeli air strikes continue to pummel the densely populated strip, decimating buildings, reducing entire streets to rubble and trapping residents.
Israel has ordered a "complete siege" on the enclave of 2 million people, including halting supplies of electricity, food, water and fuel.
More than 330,000 people have been displaced in Gaza, according to a statement by the United Nations Office for Coordination of Humanitarian Affairs (OCHA) early Thursday.
Gaza's only power station stopped working on Wednesday after running out of fuel, the head of the Gaza power authority Galal Ismail told CNN.
Hospitals are expected to run out of fuel on Thursday, leading to "catastrophic" conditions, the Palestinian Health Ministry warned.
Video and photo from the besieged enclave depict scenes of tragedy and heartbreak.
"There are body parts scattered everywhere. There are still people missing," one man in the northern neighborhood of Al-Karama said. "We're still looking for our brothers, our children. It's like we're stuck living in a nightmare."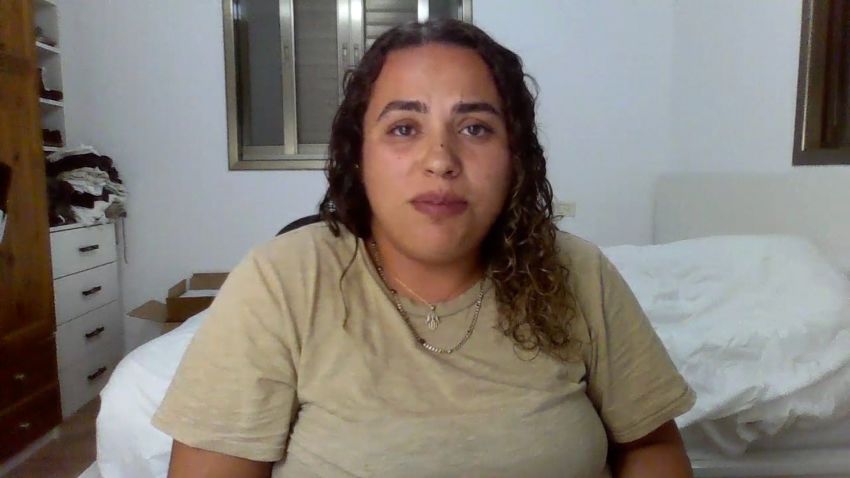 Video shows people trying to save themselves inside of bomb shelter in Israel during the Hamas attack