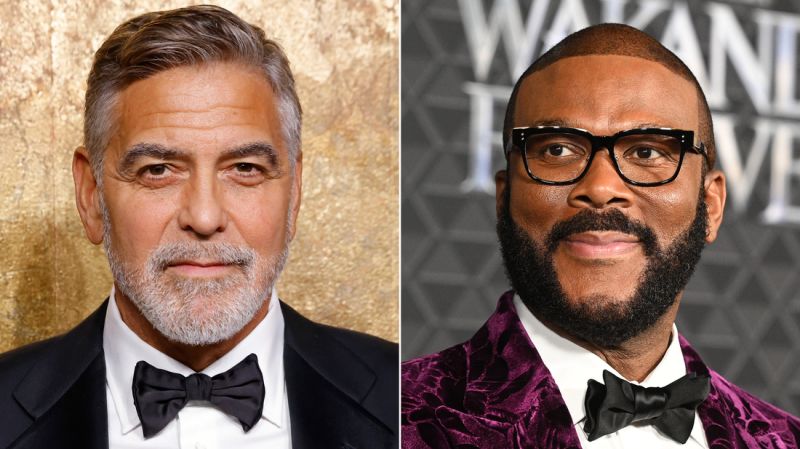 George Clooney, Tyler Perry and other notable entertainment professionals met with SAG-AFTRA union leaders on Tuesday following a breakdown in contract negotiations between the guild and major studios last week.
The two stars spoke over Zoom with Fran Drescher and Duncan Crabtree-Ireland, SAG-AFTRA President and the National Executive Director and Chief Negotiator for the union, respectively, to "find a way forward" to end the strike, a source with knowledge of the discussions told CNN.
Deadline was first to report the news.
Scarlett Johansson, Emma Stone and Ben Affleck also joined the meeting, the source said.
CNN has reached out to SAG-AFTRA for comment.
Representatives for Clooney and Perry were not immediately available for comment.
Contract negotiations broke down on Oct. 11, with Alliance of Motion Picture and Television Producers (AMPTP) suspending discussions because they were "no longer moving" forward "in a productive direction."
The studios and SAG-AFTRA are negotiating revenue sharing and policies around use of artificial intelligence, among other items.
The strike has been going on since July 14.