General Motors and Honda, along with Cruise — GM's autonomous driving subsidiary — have agreed to create a driverless ride-hailing company in Japan. The company will use the Cruise Origin autonomous vehicle to give rides in Tokyo, Japan's largest city. The companies plan to begin providing services in 2026.
The Cruise Origin, an electric vehicle GM builds at a factory in Detroit, has no steering wheel, pedals or space for a driver. Honda helped design the vehicle along with Cruise and GM. Unveiled in 2020, it holds up to six passengers who sit facing one another.
GM said it plans to build 500 of the vehicles for the Tokyo ride-hailing service, which is expected to be the first autonomous ride-hailing service in Japan, according to the companies.
Cruise operates as a subsidiary of GM but Honda has also been a major investor in the California-based company since 2018. Cruise develops autonomous driving technology and currently tests the technology and operates limited ride-hailing services using modified Chevrolet Bolt electric vehicles.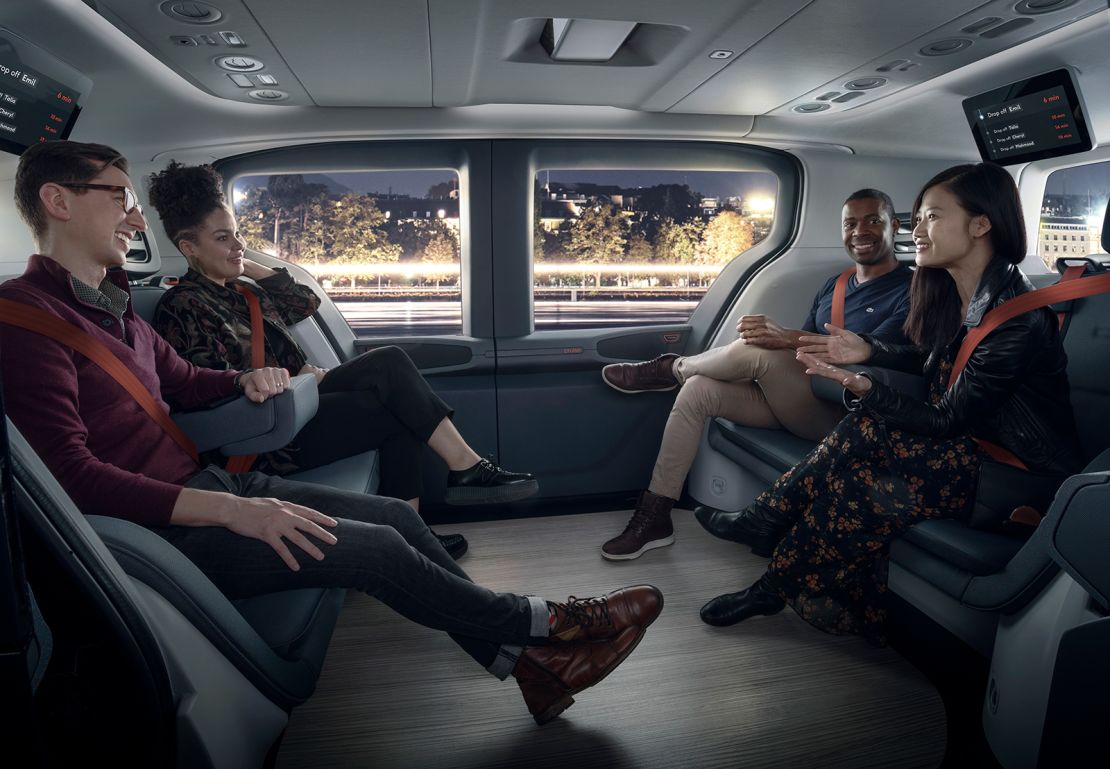 Cruise will initially test and refine its autonomous vehicle software in Tokyo using the same sort of Chevrolet Bolt-based autonomous cars the company now operates in San Francisco, Phoenix and Austin in the United States. These vehicles have steering wheels and pedals so a human driver can take over if needed.
Cruise chief executive Kyle Vogt said he was confident that, given all the experience Cruise's autonomous vehicles are gaining in US cities, the joint-venture company will be ready to operate the fully driverless Origin vehicles by the planned 2026 launch date.
Operating in Japan does present some new challenges compared with US cities, such as driving on the left side of the road instead of the right, as in the United States. But Vogt said he was confident the vehicles and software will be able to adjust.
"The range of situations our [autonomous vehicles] have encountered is quite broad," Vogt said, noting obstacles such as jugglers on the streets of San Francisco and donkeys in Austin.
The new driverless ride service will answer a growing need for transportation services in Japan, which has faced a shortage of taxi drivers, according to the companies. There is also a need for more accessible transportation for the disabled, elderly and those too young to drive, they said.
According to figures released by the Ministry of Internal Affairs and Communications, the proportion of Japan's elderly, defined as age 65 and above, is at a record high, comprising 29.1% of the population – the highest rate in the world.
Honda and GM have also worked together on other projects including hydrogen fuel cell development. Honda also plans to produce and sell electric vehicles in the United States based on GM engineering.
Cruise recently became the subject of a US federal investigation into how its vehicles interact with pedestrians. The National Highway Traffic Safety Administration had received two reports of pedestrians injured by Cruise vehicles and found two further incidents in videos posted to the internet.
Vogt said at a press conference announcing the planned Japanese service that he was confident that Cruise vehicles were safer than human drivers and that he looked forward to working with investigators.
– Reuters contributed to this report