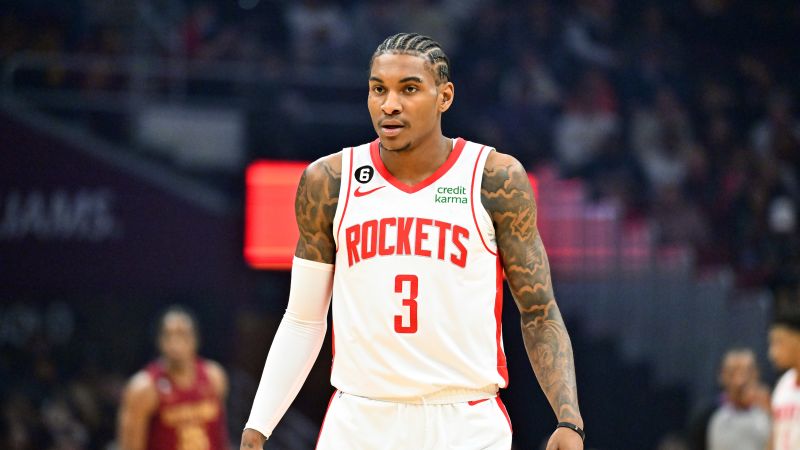 Houston Rockets guard Kevin Porter Jr. was arrested Monday on suspicion of assaulting a 26-year-old woman in New York, according to the New York City Police Department.
The woman is apparently Porter's girlfriend and Porter allegedly "assaulted her, struck her multiple times and choked her," an NYPD spokesperson told CNN.
Porter, 23, was taken into custody on the scene and the woman was taken to a hospital, according to the spokesperson. He was held on preliminary charges of second-degree assault and strangulation, NYPD said.
Neither Porter's representative nor the Rockets have responded to requests for comment.
In a statement to CNN, NBA spokesperson Mike Bass said, "We are aware of the reports regarding Kevin Porter Jr. The league office is in contact with the Houston Rockets and in the process of gathering more information."
Porter was selected in the first round of the 2019 NBA Draft out of University of Southern California by the Milwaukee Bucks. He would later end up with the Cleveland Cavaliers after being traded twice.
Porter has played four seasons in the league – one with the Cavaliers and the past three with the Rockets. Last season he averaged 19.2 points per game.
The Rockets announced in October that the team had signed Porter to a multiyear contract extension reportedly worth over $80 million.