The brutal rampage by Islamist militant group Hamas on Israel last weekend involved thousands of rockets and missiles, drones dropping explosives, and untold numbers of small arms and ammunition.
But the attack was launched from the Hamas-ruled enclave of Gaza, a 140-square-mile (360-square-kilometer) strip of Mediterranean coastal land bordered on two sides by Israel and one by Egypt.
It's a poor, densely populated area, with few resources.
And it has been almost completely cut off from the rest of the world for nearly 17 years, when Hamas seized control, prompting Israel and Egypt to impose a strict siege on the territory, which is ongoing.
Israel also maintains an air and naval blockade on Gaza as well as a vast array of surveillance.
Which begs the question: How did Hamas amass the sheer amount of weaponry that enabled the group to pull off coordinated attacks that have left more than 1,200 people dead in Israel and thousands more injured – while continuing to rain rocket fire down on Israel?
The answer, according to experts, is through a combination of guile, improvisation, tenacity and an important overseas benefactor.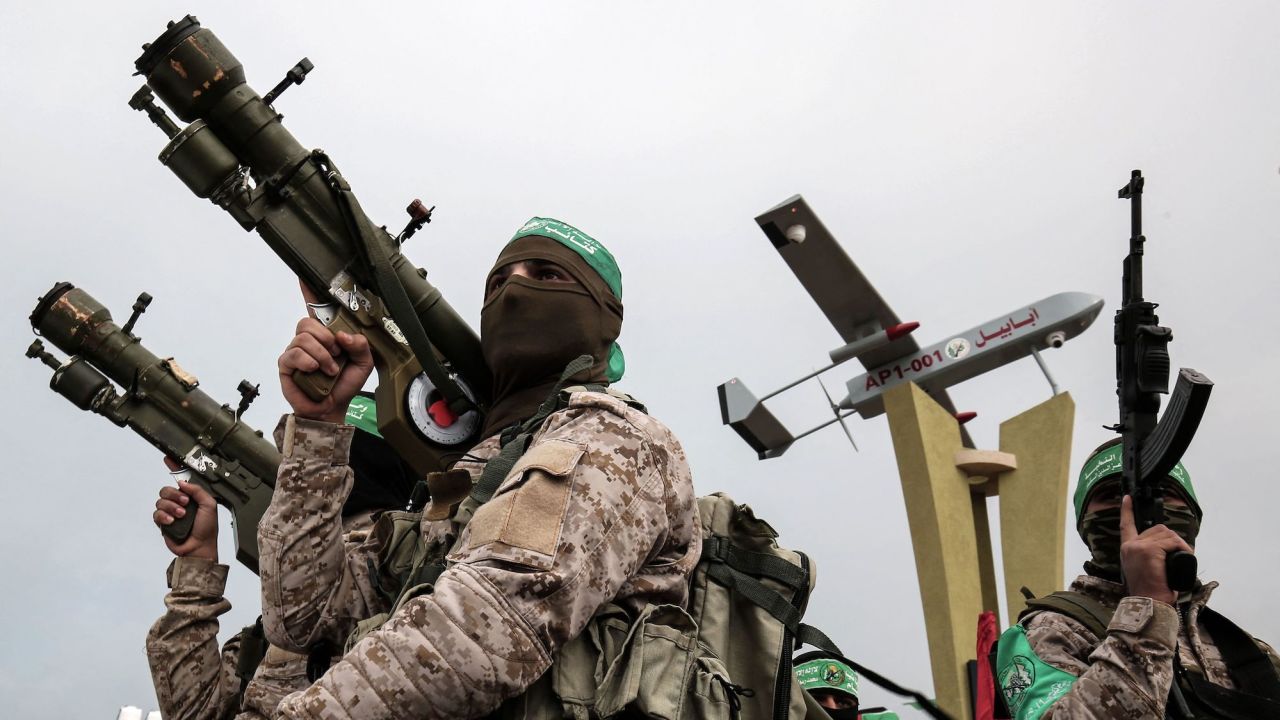 The Iran factor
"Hamas acquires its weapons through smuggling or local construction and receives some military support from Iran," the CIA's World Factbook says.
While the Israeli and US governments have yet to find any direct role by Iran in last weekend's raids, experts say the Islamic Republic has long been Hamas' main military supporter, smuggling weapons into the enclave through clandestine cross-border tunnels or boats that have escaped the Mediterranean blockade.
"Hamas' tunnel infrastructure is still massive despite Israel and Egypt regularly degrading it," said Bilal Saab, senior fellow and director of the Defense and Security Program at the Middle East Institute (MEI) in Washington.
"Hamas has received arms from Iran smuggled into the (Gaza) Strip via tunnels. This often included longer-range systems," said Daniel Byman, a senior fellow with the Transnational Threats Project at the Center for Strategic and International Studies (CSIS).
"Iran has also been shipping Hamas its more advanced … ballistic missiles via sea, in components for construction in Gaza," said Charles Lister, senior fellow at the MEI.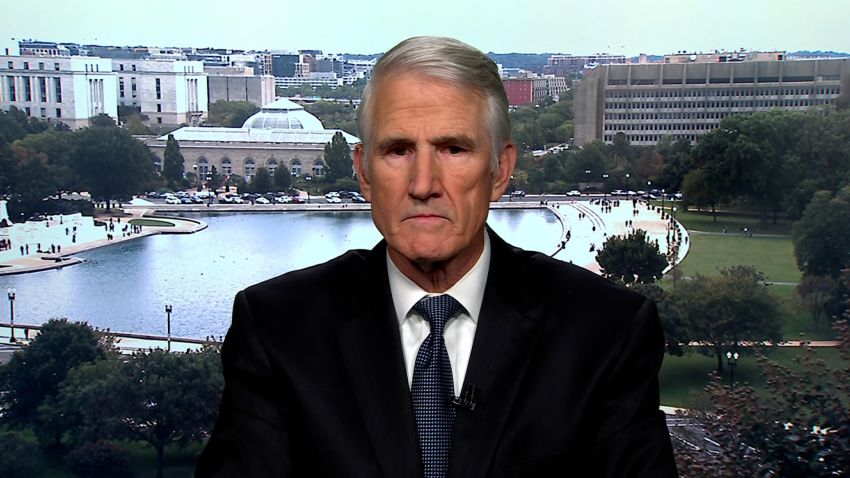 Retired general explains why he thinks Iran helped support Hamas attacks