When he heard that Hamas militants were attacking a music festival his family was attending, Ben Ovadia said Kaddish, the Jewish prayer for the dead, for his mother.
"I didn't know what to do. I said please kill her because it would be better than being kidnapped," Ovadia, 38, told CNN on Wednesday. "It's a nightmare. I said 'please kill her, don't take her there.'"
Over WhatsApp, he watched, helpless, as his mother and younger brother sent updates for eight hours, telling him that they were hiding in small bushes, hearing gunfire and people walking past saying "Allahu Akbar."
"(Every message) took about two minutes to arrive and in between there was no communication," he said. "Every two minutes you are tearing your hair out to get an answer."
Eventually, Ovadia heard of a secure location, sent the map to his brother and they managed to escape from the festival.
The next morning, Ovadia flew to Israel from London where he lives with his British wife and nine-year-old twins, and works as a jeweler.
He is one of many Israelis returning home from abroad as their country's long-running conflict with Hamas escalates into a war not seen on this scale for a generation. To cope with the increasing demand, Israeli airlines El Al, Israir and Arkia added more flights on Tuesday to repatriate military reservists, Reuters reported.
Cutting short holidays or uprooting their everyday lives overseas, these Israelis are returning for funerals, in preparation for being called up into the military reserves, carrying supplies back with them, or to help protect their communities.
At least 1,200 people have been killed in Israel following Hamas' deadly and brutal attack on October 7 when its militants broke through the heavily fortified border from Gaza, leaving atrocities in their wake.
Israel has responded by hammering Gaza with airstrikes and halting supplies of electricity, food, water and fuel to the Palestinian enclave. At least 1,354 people have been killed in Gaza in the days since, according to the Palestinian Ministry of Health, and the enclave's only power station ran out of fuel on Wednesday.
Straight after seeing his family when he landed in Israel, Ovadia went to Lod, a city about nine miles southeast of Tel Aviv, where there had previously been outbursts of violence.
There he joined friends in forming an impromptu neighborhood watch, to ensure the situation remained calm. He has since helped to deliver donated food and is planning to drive to the south of the country as there aren't enough drivers to take people to their families.
"At least there's something that I can do," he said. "I couldn't stay in London and just watch it all happening on TV."
Another returning Israeli is 30-year-old Guy, who works in cybersecurity and has lived in London for the last five years. CNN is not using his surname for safety reasons. Guy traveled back to Israel on Wednesday after learning that six of his friends were missing after attending the Supernova music festival. Two of the group have since been confirmed dead.
He told CNN that he is returning to be a military reservist, and for the funerals of his friends, who were part of a "close circle" that often went to trance music festivals, like Supernova, alongside Palestinians too.
"The generation born since the Yom Kippur War have never seen anything like this," he said. "They have had the opportunity to believe in peace and the two-state solution… we grew up with that… The people that go to these festivals participate as citizens of the world who essentially just want to celebrate life."
Israel has called up 300,000 reservists to fight for its military, Israel Defense Forces (IDF) spokesperson, Maj. Doron Spielman told CNN Wednesday, a mobilization on the scale of a major country such as the United States, despite Israel's relatively small population of 9.7 million, according to data from the Israeli Central Bureau of Statistics in April.
"There's not a family that does not have somebody that's been called up. Or, unfortunately, since we're such a small country, a family that does not have friends, or loved ones that are still missing," Spielman told CNN.
Though there are some exemptions, every Israeli citizen over the age of 18 is required to serve in the IDF. After finishing their service, many take lengthy trips overseas, a kind of post-service rite of passage.
After completing his military service, 22-year-old Ben, who also asked to keep his family name confidential, had intended to explore Asia for several months. But he abandoned those plans on Saturday when he learned of Hamas' attack while in a mountain village in Nepal. He has since returned to Israel and is on standby to serve as a reservist in a reconnaissance unit.
In a telephone call from Nepal on Monday, prior to his flight on Tuesday, Ben said he thought there were more than 100 Israelis in Kathmandu alone trying to return.
"It feels really hard to be so far away and there isn't much you can do," he said. "You're worried about the people there and all you do all day is watch the news and look at your phone. It's impossible to be away right now."
Ilan Fisher, 29, is another Israeli expecting to be called up for reserve duty, he told CNN on Wednesday. He was on vacation in Melbourne, Australia on the day of Hamas' attack, attending the wedding of two close Australian friends, both of whom also live in Israel.
Though Fisher has had multiple offers to remain in Melbourne, he intends to fly back on Sunday and expects to be drafted back into the army's media department.
"Given the situation there right now, how dire it is and how dire it will be, I don't really have another choice but to go back," he said.
Some Israelis are rushing back for other reasons. Rachel Gold, 27, had been on vacation in Toronto and had the idea of taking supplies back to Israel with her friend, Jessica Kane, who had been visiting her parents in New York.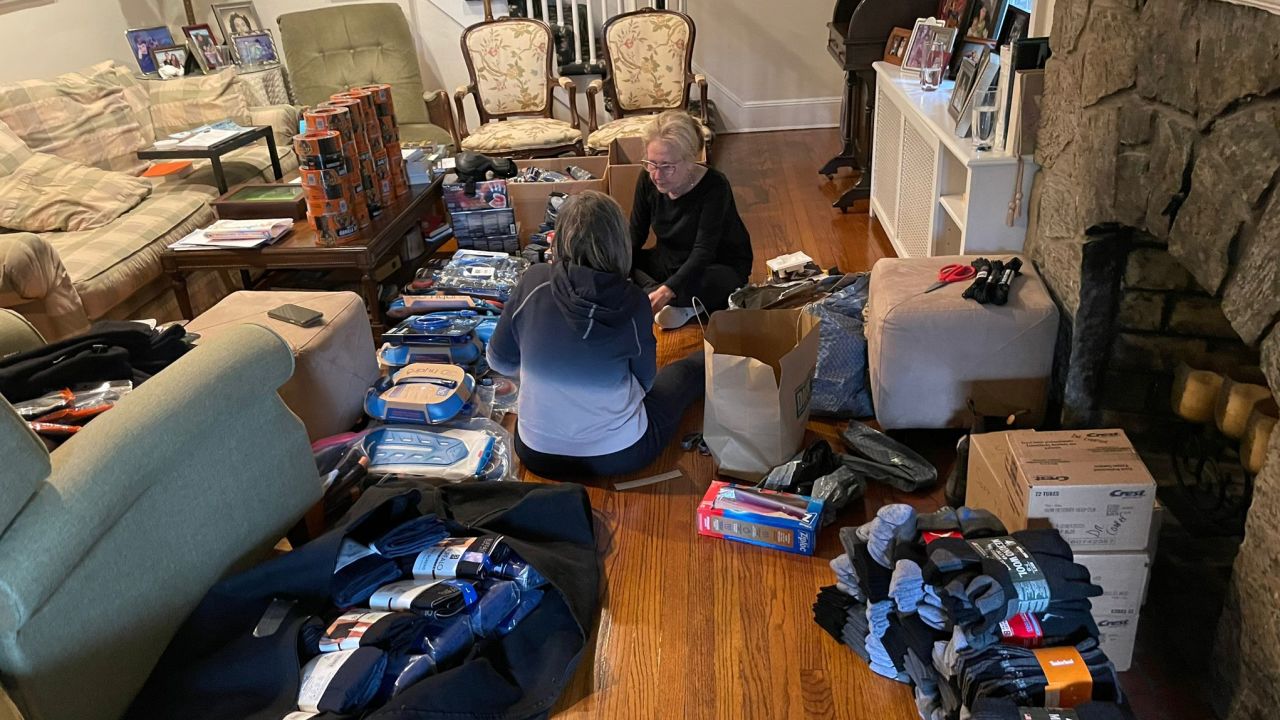 After putting out a call on social media, they raised $15,000 to buy supplies and flew back on Monday evening with two other friends, carrying 13 large check-in cases, four carry-on bags and several backpacks with them. The luggage was stuffed with supplies including head torches, flashlights, underwear, socks, toothbrushes, portable chargers, hydration pouches and protein bars.
Kane, 26, told CNN that her family are religiously observant and so she did not hear of the attack until her father learned of it by word of mouth while in synagogue.
"Initially I didn't believe it. I thought it was being sensationalized," she said. "We very quickly went on our phones. I had a few missed calls from the army and had a million red alert notifications about missiles falling. It was incredibly, incredibly difficult."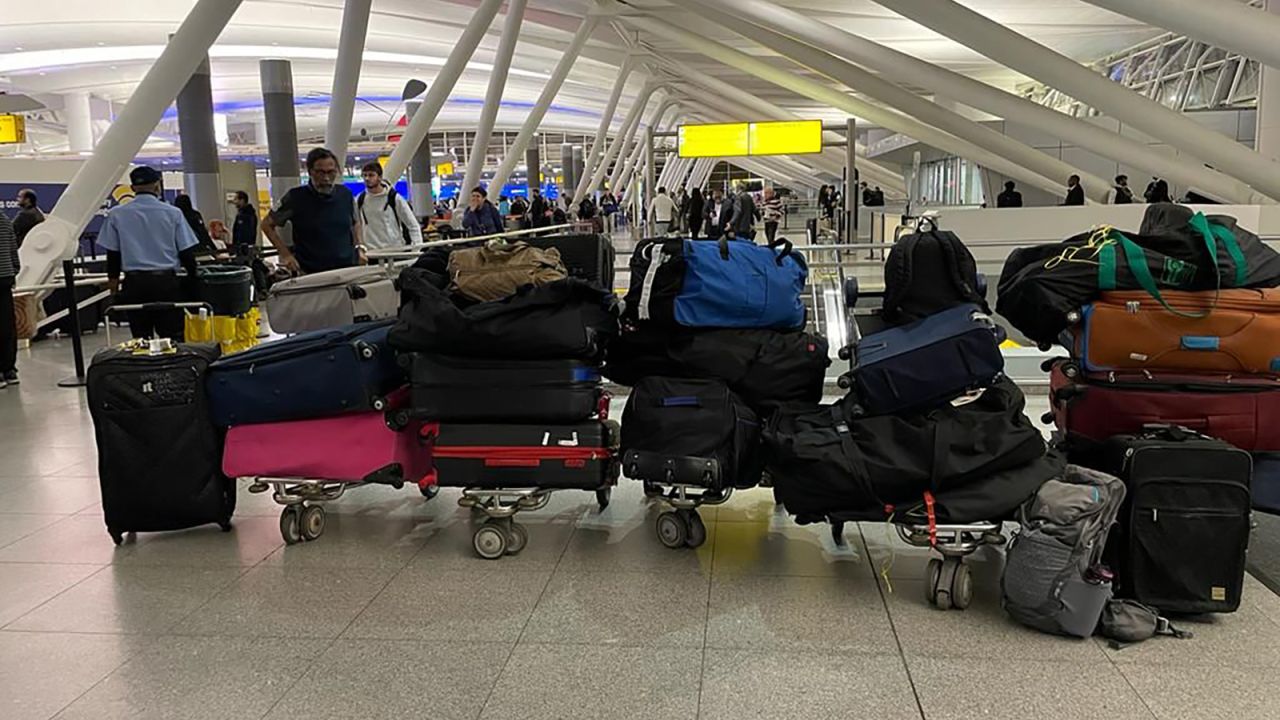 The friends were met at the airport on Tuesday by volunteers who immediately took the donations to deliver to the south of Israel. Gold is now on a military base in the south, having been recruited as a reservist.
"Being here is a lot more comforting than being away," she told CNN. "I felt desperately helpless just sitting at home watching the news and thinking what else I can do beyond sending money. Being here at least I feel part of it and taking action and doing things, plus I'm not glued to the news all day. Being here is a little bit less scary than being abroad."
CNN's Niamh Kennedy and Abeer Salman contributed to this report.