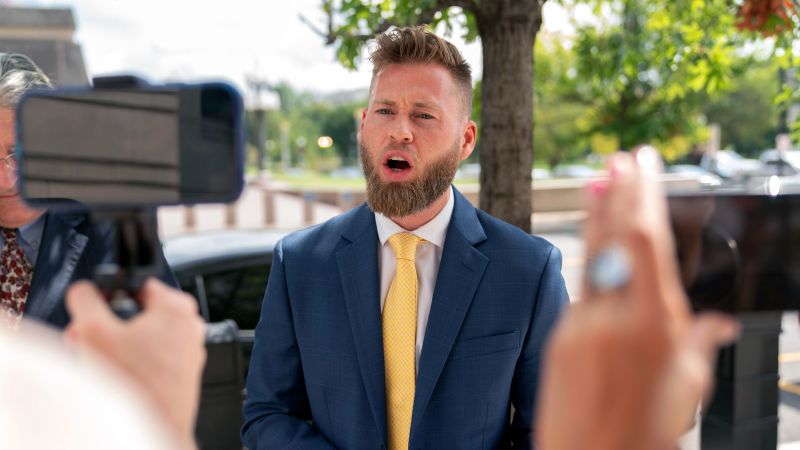 Owen Shroyer, a right-wing conspiracy theorist and InfoWars host, was sentenced to 60 days in jail on Tuesday for his involvement in the January 6, 2021, attack on the US Capitol.
Shroyer pleaded guilty to one misdemeanor count of entering and remaining on restricted grounds in June 2023. He did not enter the Capitol building itself.
DC District Judge Timothy Kelly told Shroyer during sentencing, "You kind of stand out as a unique case," and told him he was "not nearly just a trespasser," on January 6.
According to court documents, Shroyer "spread election disinformation" in the months leading up to the Capitol attack. Prosecutors say in the documents that by December 31, 2020, InfoWars was focusing primarily on January 6.
On January 6, Shroyer attended former President Donald Trump's speech at the Ellipse and made his way to the Capitol with other rioters, according to prosecutors. Shroyer had a megaphone with him and led chants among the rioters.
Kelly said many factors went into his sentencing decision, including that Shroyer "played a role in amping up crowds."
Shroyer had previously asked the judge to drop the four misdemeanor charges he was facing for his activity in the Capitol attack. Kelly denied the motion and Shroyer would eventually plead guilty.