Editor's Note: This story is part of a series profiling American youth killed this year by guns, a leading cause of death of children in the US. Read more about the project here.
Raul Rios was the sweetheart of his family.
When he was around, his family says, there was no such thing as quiet. Wherever the 15-year-old went, bursts of laughter followed, prompted by an off-key rendition of his favorite 90's R&B classic, "Candy Rain," or a cheesy joke he told using one of his many funny voices.
His childish joy was as infectious as his smile, which stretched from ear to ear – just as it did in his baby pictures – and rarely faltered.
"Raul was pure sunshine and love. He was a walking smile," said his aunt, Elizabeth Callie Ann Smith, who Raul called Auntie Callie. "He was kind and compassionate, nonjudgmental and unconditional. He was mercy, forgiveness and grace in human form."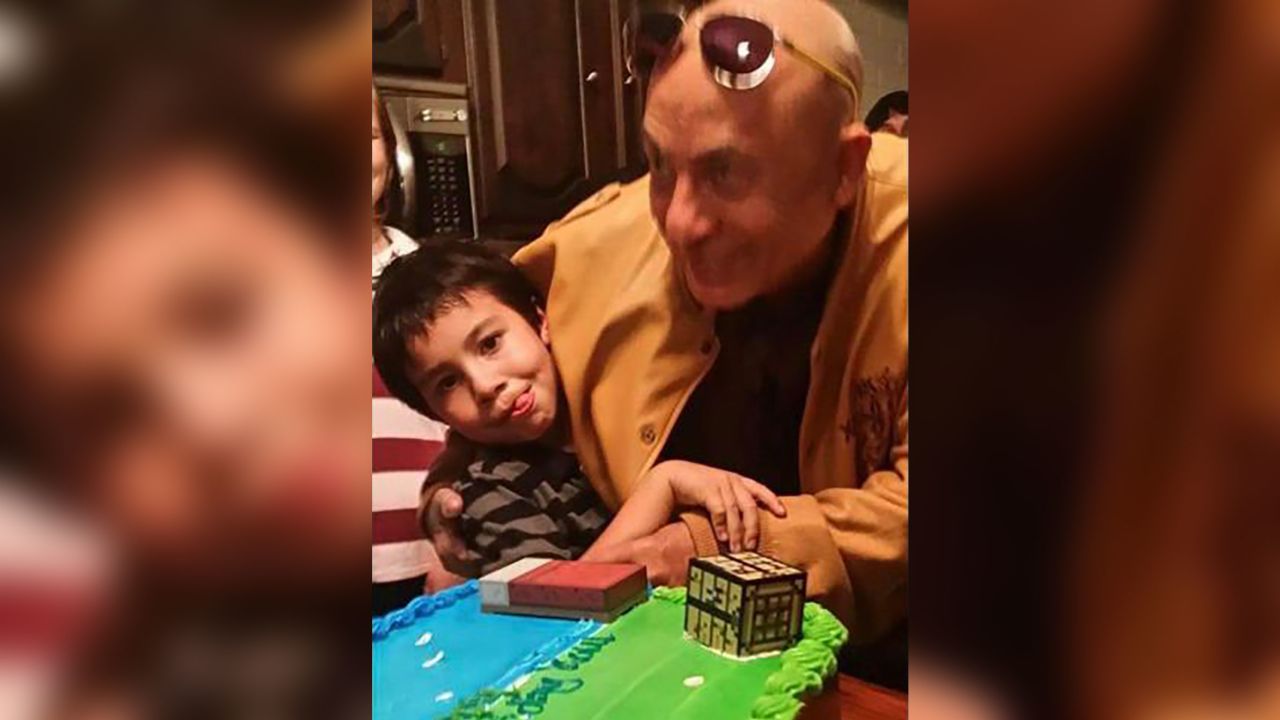 He loved everything that sparked happiness, his family says – random dancing, singing at the top of his lungs, learning tricks on his skateboard. But more than anything, his life revolved around his family. For the entire year before he was killed, Raul never skipped a weekday without waking up early to drop off his 5-year-old cousin Leif at school, propping him up between his bicycle's handles.
Another cousin, Beverly, says she remembers him as her best friend, who would drop everything he was doing to support her when she went through mental health crises.
In the Milwaukee neighborhood where he was killed, Raul was famous for befriending all the little kids, who adored him as much as he adored them. When they weren't throwing around a football, he was taking them to the corner store and buying them sweets.
Raul is one of more than 1,300 children and teens killed by a gun so far in 2023, as firearms remain the top cause of death for US youth, according to the Gun Violence Archive and federal data. When Raul was fatally shot in July, the tragedy shattered his family, leaving a gaping wound of excruciating sorrow in all the spaces he used to fill. Police told CNN they still have not identified a suspect.
Raul has left behind a mother who has slept every night since with his urn, a cousin laying awake on the bottom of their shared bunk bed, where Raul's top bunk will remain empty forever, a sister who can't look out of her window without seeing the building where her baby brother was killed.
"We still see him, in every room, every hallway, every porch," Carlos Arroyo-Cummings, an uncle who Raul lived with in Evansville, Wisconsin, along with his mom and cousins, told CNN. "His room is still as it was, his clothes."
"He still has a profile on a video game here. He still has the profile on the TV here," his aunt, Bobbi Bennett, added. "Things that will never change."
Read other profiles of children who've died from gunfire
'It's like time kind of stopped'

Raul was killed on July 25, a Tuesday afternoon, as the blistering summer sun began its dip into golden hour. He was spending the summer with his sister, Millicent Rios, and his three nephews.
The last thing Millicent Rios remembers seeing that day was her brother, smiling as always, heading to the corner store to get treats for the neighborhood children.
Within 20 minutes, police officers had swarmed the neighborhood and blocked a building across the street with police tape. One neighbor told Rios it was her brother. To this day, the details surrounding his killing are unclear.
On August 31, the Milwaukee County District Attorney's office issued a warrant for an 18-year-old suspect who is being charged with reckless homicide and use of a dangerous weapon, according to court documents.
Raul's cousins and nephews have struggled to cope with his death, Rios says. Troy, who also considered Raul his best friend, "pretty much fell apart" and still struggles to leave the house – even for school.
"I was planning on having him the whole summer and making memories," she told CNN. "And now it's like, time kind of stopped and is moving forward at the same time. I hear kids playing outside and it just makes me sad, because Raul would have been out there playing with the kids."
Back home in Evansville the house that once vibrated with his laughter sits still, unfamiliarly quiet.
"I think it's gonna be really hard…when school comes back in session for Leif, the five year old, to not be taken to school by Raul anymore," Bennett said. "Xavial, his cousin who shared the bunk bed with him, didn't go outside for a long time. He pretty much was sitting in that room for weeks."
Xavial and Raul were so close they were like brothers, the family says, one was rarely seen without the other by his side. They walked to and from school together, spent every afternoon riding bikes around their neighborhood and ended each evening on the porch with Raul's mom, where they all talked about their day, laughed and danced together.
"I miss my brother, man," Xavial, 15, said. "We stayed up late nights, laughing, joking around, and talking about what we wanted our future life to be like. I cry sometimes, I try not to, but I hurt. He was a very good person, he would try to help people if they needed help, and if they didn't need help, he'd still ask."
To lay Raul to rest, his family spent all the money they had – leaving them struggling to make sure the other children have what they need, including clothes and school supplies.
"They not only took our baby but put our other children in a spot and hardship in life also. It's sad all the way around the board," Bennett said.
"It feels like a part of us is missing," she added. "Part of the family is missing, part of our daily life is missing. Trying to grieve for three other children in the home that lived with him, and trying to help his mother move through it, is really hard."
CNN reached out to Raul's parents but they declined to comment.
Although Raul was close to everyone in his family, his mother held the most special place in his heart. He would do anything for her, his family says. When they were apart, even for short periods of time, Raul struggled to fight the instinct to immediately run back to his mom.
"She calls his phone every night and leaves a voicemail every morning and every night," Bennett said. "She sleeps with the urn, right next to her. It's rough. There's times where she's just crying, Raul, Raul, Raul."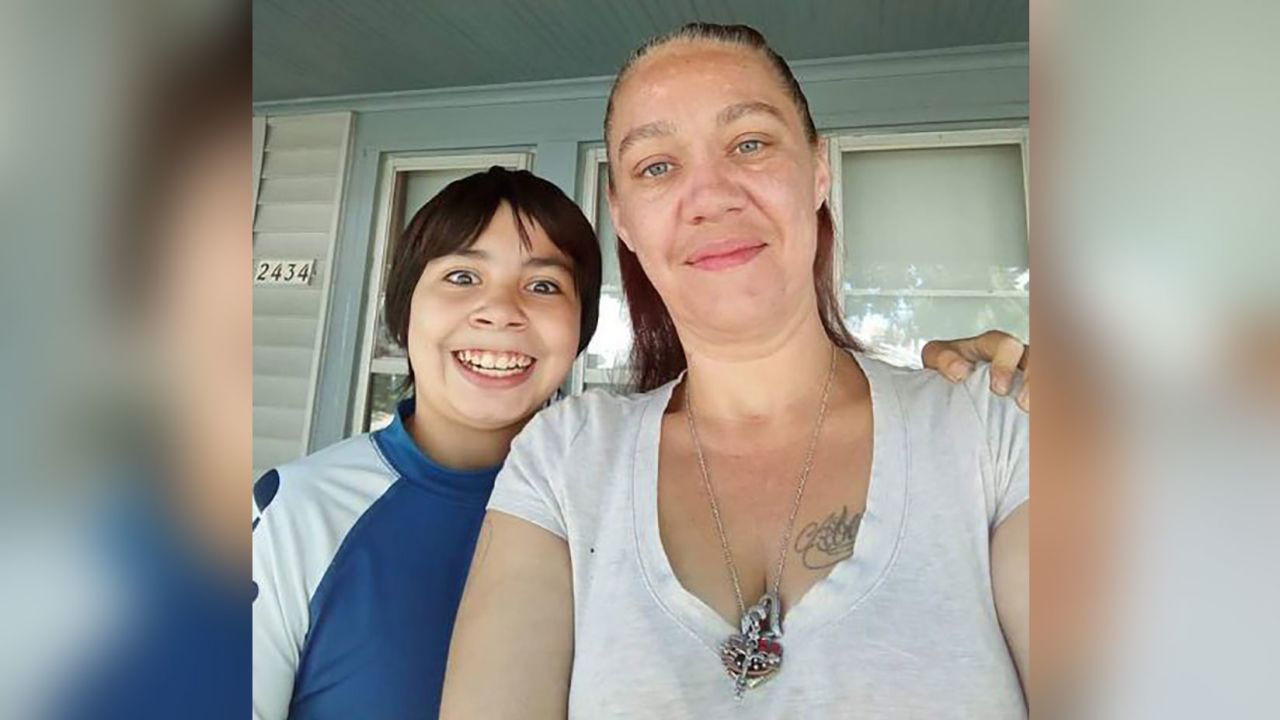 The happiest kid in the neighborhood

Raul didn't know how to be anything but kind. He was innocent – too innocent, his family says – in the sweet, naive way most children are. He didn't understand dangerous places, didn't believe in dangerous people.
His ending – despite its unjust brutality – has not dimmed the light he left behind, every place marked by his presence still buzzing with his energy.
The Raul that lives in the memories of those who love him isn't a sad one.
It's the Raul who always wore his girlfriend's "antisocial" hoodie and biked with his cousin to their reverend's garage, where they watched him fix scooters and listened to him talk about God.
The Raul they remember is the giggly baby, and the teenager he grew into, sitting beside his uncle at the dining room table every evening, the pair bonding over complicated math equations and tales of ancient history.
Raul loved water, especially lakes where he could dive off rocks and beaches where he lay in the sand, staring up at the sky, lost in conversations with his sister.
It's the Raul who loved jumping on trampolines at Skyzone, filmed TikToks dancing with his cousin Rosalie in the middle of grocery store aisles, and was always in charge of the music playing during car rides.
When they miss him, his nephews sit on the same stoop Raul used to hang out on, his head bopping to the 90's music blaring from his headphones as the neighborhood's children waited impatiently for his attention.
He isn't there now – only flowers and a photo of him where he used to sit – but as they trade memories of Raul, his nephews can't help but smile. And for a moment, it's as if he's never left.