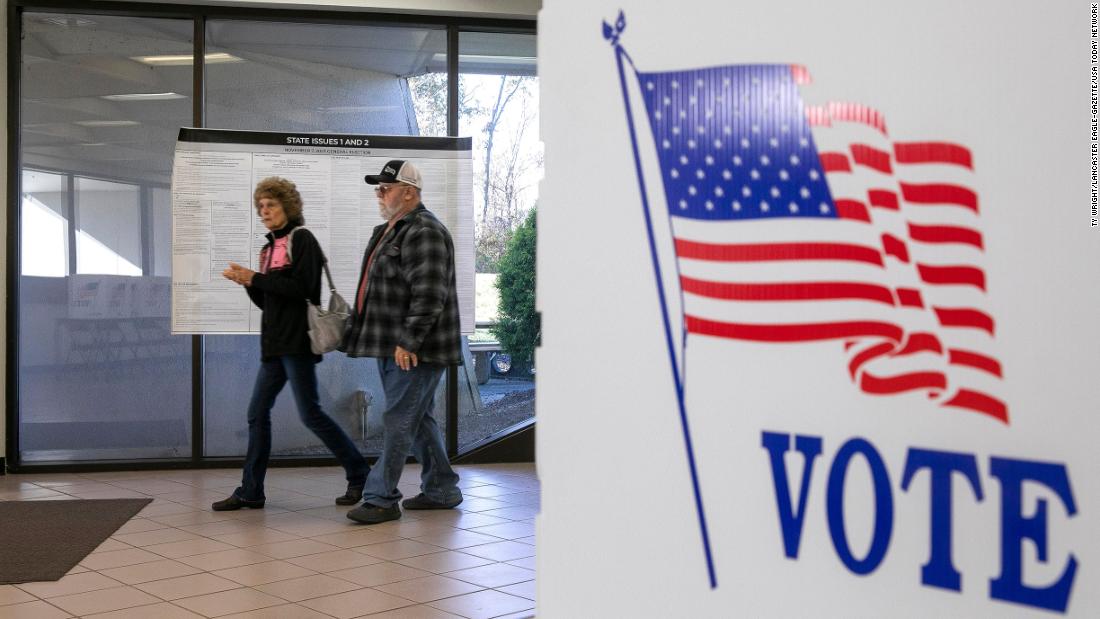 In the 16 months since the Supreme Court overturned Roe v. Wade, six states have held direct votes on the future of abortion rights within their borders. And on six occasions, the pro-abortion rights side has prevailed — including in traditionally conservative states like Kentucky.
This calculus will be tested again on Tuesday, when voters in Ohio, Virginia, Kentucky and Pennsylvania have their say in races that, to varying degrees, have been defined by the prospect of a future with limited or severely restricted abortion rights.
Abortion has been an influential factor in campaigns for elective office up and down the ballot. The GOP's failure to meet expectations in the 2022 midterm elections, when Democrats retained control of the US Senate and only narrowly lost the House of Representatives, raised the prospect that the high court's decision could alter the political landscape for years to come.
Virginia: "There's not like a referendum question on the ballot, but it is on the ballot," Virginia Sen. Tim Kaine told CNN after a backyard rally for Democratic state legislative candidates in September.
Though Virginia is now reliably blue in presidential races, its local races are a fierce battleground. A year after voting for Joe Biden over Donald Trump by a 10-point margin, the Commonwealth elected Republican Glenn Youngkin its new governor, defeating Democrat Terry McAuliffe by two points.
Now, Virginians will decide whether to give Youngkin, who is rumored to be weighing a late entry into the GOP presidential primary, the backing that would allow him to move forward with new abortion restrictions.
Virginia's off-off-year local elections — held a year after federal midterm elections and featuring no statewide contests — are famously difficult to predict. But the throughline this fall is clear: Should the GOP flip control of the state Senate and keep its majority in the House of Delegates, Youngkin will be free to pursue legislation to place a 15-week limit on abortion with exceptions for rape, incest and life of the mother.
Ohio: Voters in the increasingly conservative Midwestern state will on Tuesday decide "Issue 1," a referendum that could stamp abortion rights into the state constitution and wipe away a six-week ban that would otherwise be headed to the state supreme court for review.
Kentucky: The governor's race in Kentucky, where Democrat Andy Beshear is seeking a second term in the Commonwealth's top office, is expected to go down to the wire, with recent polling showing Beshear and GOP challenger Daniel Cameron in a tight contest.
Like Democratic leaders in so many other red states, Beshear has consistently pushed Cameron on his abortion stance, saying it's more hardcore than the Republican wants voters to know.
In 2022, Kentucky voters rejected a ballot measure aimed at denying any constitutional protections for abortion. Still, the state currently has a pair of laws, passed in 2019 and signed by then-Gov. Matt Bevin, that amount to a near-total ban, with the only exception being for the health of the mother.
Read more about the impact abortion politics may have on Tuesday's elections.