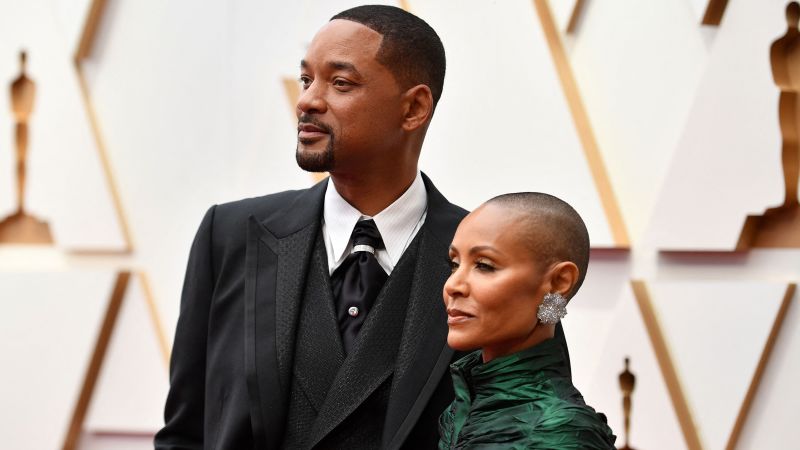 Jada Pinkett Smith has revealed that she and husband Will Smith have been living "completely separate lives" since 2016.
In a clip from her forthcoming NBC News primetime special with Hoda Kotb, Pinkett Smith said the couple had not previously gone public with their separation because they were not "ready yet."
They were "still trying to figure out between the two of us, how to be in partnership," she said.
"How do we present that to people?" she told Kotb. "We hadn't figured that out."
Pinkett Smith, 52, and Smith, 55, have been married since 1997. Pinkett Smith said they are not legally divorced.
Their marriage has come under scrutiny during the period she says they have been apart.
In July 2020, singer August Alsina revealed that he had been romantically involved with Pinkett Smith, something she confirmed during an episode with her husband on "Red Table Talk."
"I got into an entanglement with August," Pinkett Smith said at the time, explaining then that the superstar couple "were going through a very difficult time" when it occurred.
Then there was the Oscars slap.
During the 2022 Academy Awards, Smith stormed the stage and slapped presenter Chris Rock after he made a joke about Pinkett Smith being bald. She suffers from alopecia, which has caused her hair loss.
In a new interview with People, Pinkett Smith opened up about the incident, which she said, like many other people, she initially thought was a comedic bit between the two men.
"I thought, 'This is a skit.' I was like, 'There's no way that Will hit him,'" she recalled. "It wasn't until Will started to walk back to his chair that I even realized it wasn't a skit."
She told the publication that as soon as they were alone she asked Smith, "Are you okay?"
Pinkett Smith told Kotb during their interview that the marriage fractured because of "a lot of things."
"I think by the time we got to 2016, we we both just exhausted with trying," Pinkett Smith said. "I think we were both kind of still stuck in our fantasy of what we thought the other person should be."
She said she "made a promise" that there would never be a reason for her and Smith to divorce "and I just haven't been able to break that promise," she said.
Pinkett Smith reveals more about her marriage, career and early life in her forthcoming memoir, "Worthy." The book releases Oct. 17.