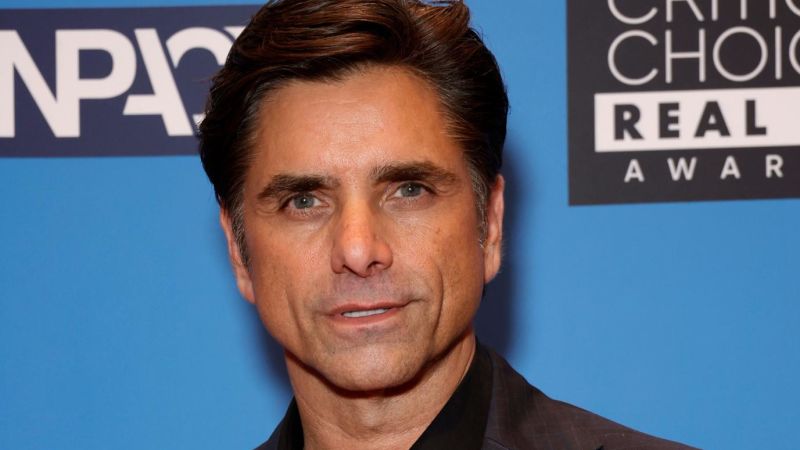 John Stamos revealed in a new interview on Wednesday that he's a survivor of sexual abuse.
Speaking with People, Stamos elaborated on an excerpt in his upcoming memoir "If You Would Have Told Me," wherein he reflects on being abused as a child by a babysitter.
"It was like you're playing dead so they'll stop. But it wasn't totally aggressive," he said, adding, "I don't know, it was not good."
Stamos said that he was 10 or 11 years old when the abuse occurred and that at the time, he kept the incident to himself.
"I shouldn't have had to deal with those feelings," he said.
Even though Stamos "slightly" remembered the incident through time, he said, he went on to admit that "it has always been there, but I packed it away as people do, right?"
He told the outlet that it took "writing a book" for him to come to the realization that misconduct occurred.
When reached by CNN, a representative for Stamos confirmed the account.
The "Full House" actor, 60, is now a protective father to his 5-year-old son Billy, whom he shares with wife Caitlin McHugh.
"If I found out someone was doing that to my son, that's a totally different story," he said.
Stamos is an outspoken advocate for the protection of children against abuse, and has been an ambassador for ChildHelp for over 20 years. The organization helps the victims of child abuse through education, treatment and prevention programs.
According to an official synopsis, Stamos's memoir is described as a "universal story about friendship, love, loss, and the courage to embrace love once more."
Stamos said he wanted to be "a hundred percent forthcoming" in the book.
"If You Would Have Told Me" will be released on October 24.