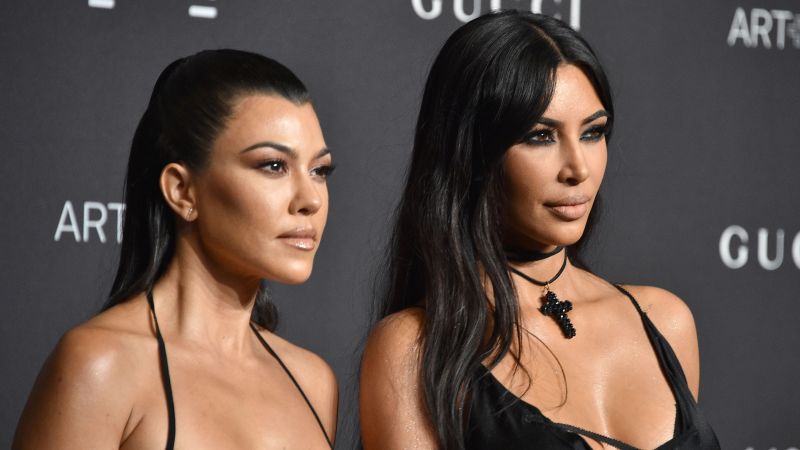 Kim and Kourtney Kardashian may be still living la dolce vita, but things aren't so sweet between the two sisters in the new trailer for Season 4 of Hulu's "The Kardashians."
"Last season was really hard," Kourtney says in Tuesday's trailer while sitting with Kim for a confessional interview. The eldest sister later adds that there's been a lot of "tension" and that she doesn't "feel understood."
Season 3 of the reality show covered Kim and Kourtney trying to work through some sisterly issues – including but not limited to a disagreement over a Dolce & Gabbana collaboration and an ongoing debate over wedding vibe thievery – and while they appeared to make up at the end the season, it appears the chasm between them has only grown deeper.
"Are you happy?" Kim asks Kourtney during what seems to be a tense phone call in the trailer, adding, "You're a different person and you hate us."
Kourtney tearfully responds, "You're just a witch and I hate you."
Later in the trailer, Kim explains that "the dynamic is changing, everyone's lives are going in different directions" when it comes to the Kardashian/Jenner clan as a whole.
Different directions feels like a fair representation in at least one respect, as the clip also teases at least three of the famous sisters in their single eras – including Kim and her younger sisters Khloe Kardashian and Kendall Jenner, the latter of whom more recently has been romantically linked to Spanish musician Bad Bunny.
"I'm the worst single person ever," Kendall says in the trailer with a laugh.
Tristan Thompson, the NBA basketball player who shares two children with Khloe, also makes an appearance in the trailer, while the Good American founder explains that the on-again-off-again couple are in "sensitive times."
The pair have had a tumultuous relationship marked by several cheating scandals. In January 2022, Thompson confirmed that he had welcomed a son with fitness model Maralee Nichols. Later last year, Khloe and Thompson welcomed their second child together, a son.
Ever the optimist, Khloe later says that the fraught dynamics within the family are "fixable."
"It's not going to break us down," she says.
"The Kardashians" Season 4 begins streaming on Hulu on September 28.