The death toll from devastating flooding in Libya's eastern coastal city of Derna has risen to at least 11,300, according to a UN report released Saturday, as search efforts continue.
A further 170 people have been killed outside of Derna due to the flooding, the United Nations Office for the Coordination of Humanitarian Affairs (OCHA) said.
And in Derna alone, at least 10,100 people remain missing.
"These figures are expected to rise as search-and-rescue crews work tirelessly to find survivors," it added.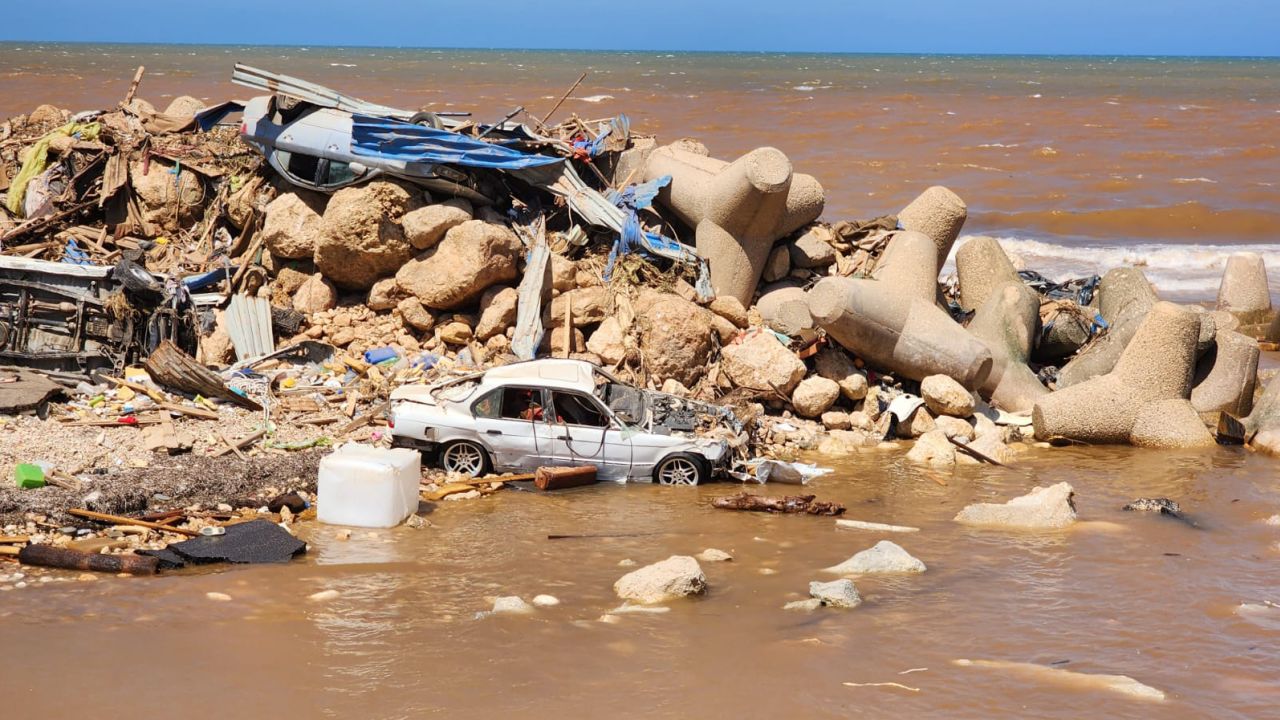 More than 40,000 people have been displaced across northeastern Libya, the UN says.
The extreme rainfall that hit Libya was brought by a system called Storm Daniel.
Experts say that apart from the strong storm itself, the catastrophic flooding was greatly exacerbated by a lethal confluence of factors including aging, crumbling infrastructure, inadequate warnings and the impacts of the accelerating climate crisis.
Derna, the epicenter of the disaster, was split into two after flood waters swept entire neighborhoods.
It had a population of around 100,000 before the tragedy.
At least 30,000 people have been displaced in Derna alone, the UN said.
"With thousands of displaced people now on the move, the risk of exposure to landmines and Explosive Ordnance of War (ERW) leftover from years of conflict is on the rise, as flood waters have now shifted landmines and ERW," OCHA said.
Almost 300,000 children who were exposed to the flooding due to Storm Daniel face increased risk of cholera, malnutrition, diarrhea, and dehydration. The children also face "increased risks of violence and exploitation," the report added.