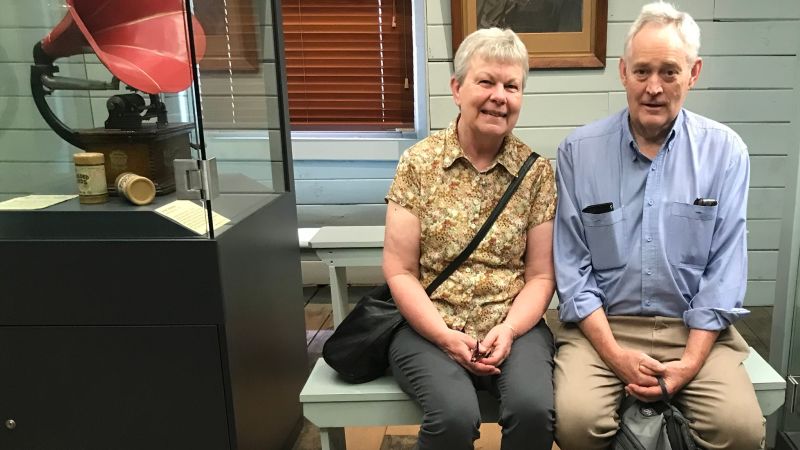 The sole survivor of a poisoning involving suspected death cap mushrooms that killed three others in Australia has been released from hospital following a remarkable recovery that could now help police piece together what happened.
Ian Watkins, a 68-year-old reverend, was left critically ill in late July after eating a beef wellington meal in the rural town of Leongatha that had been cooked and served by Erin Patterson, according to Victoria Police.
Within days, Gail Patterson, 70, and her sister Heather Wilkinson, 66, died in hospital, followed by Gail's 70-year-old husband, Don, a day later.
Watkins clung on, critically ill and reportedly in need of a liver transplant but made enough of a recovery to leave Melbourne's Austin hospital last Friday.
"We are pleased to announce that Ian Wilkinson has made significant progress in his recovery," according to a statement shared by a spokesperson for his family that also thanked medical staff for his care. "This milestone marks a moment of immense relief and gratitude for Ian and the entire Wilkinson family."
Patterson, who has not been charged, has denied any wrongdoing, telling local media she had no idea the mushrooms she used in the recipe were dangerous.
Those attending the meal were Patterson's former parents-in-law and her mother-in-law's sister and husband.
"I am now devastated to think that these mushrooms may have contributed to the illness suffered by my loved ones. I really want to repeat that I had absolutely no reason to hurt these people whom I loved," Patterson said in statement she gave to police, cited by public broadcaster ABC.
In the same statement she claimed she bought the mushrooms used in the meal from two separate stores.
Victoria Police said Monday the investigation into the deaths is ongoing.
When news of the investigation emerged in early August, Detective Inspector Dean Thomas with the Victoria Police homicide squad said Patterson was a suspect because she cooked the meal, and was the only adult at the lunch who didn't fall ill.
The symptoms suffered by Patterson's guests were consistent with poisoning by death cap mushrooms (Amanita phalloides), Thomas said in August, though no toxicology reports to show exactly what they consumed have yet been made public.
He said Patterson had separated from her husband, Simon, whose parents died after the meal, but described their relationship as "amicable."
"We have to keep an open mind in relation to this. It could be very innocent," Thomas said at the time. "But again, we just don't know at this point … four people turn up and three of them pass away, with another one critical, so we have to work through this."
As the lone survivor, Wilkinson – a reverend at Korumburra Baptist Church – will be a key witness as to what might have happened that evening.
In their statement, his family expressed gratitude for the support of their community but asked for privacy despite the public interest in the case.
"This collective kindness has been a pillar of strength for Ian and the family, reinforcing the sense of unity and compassion that defines our community. As Ian continues his journey towards full recovery, the Wilkinson family kindly requests that their privacy be respected," the statement said.
"We understand the public interest in Ian's recovery, but we urge everyone, including the media, to act with consideration and respect the family's wishes."
CNN's Kathleen Magramo and Hilary Whiteman contributed reporting.