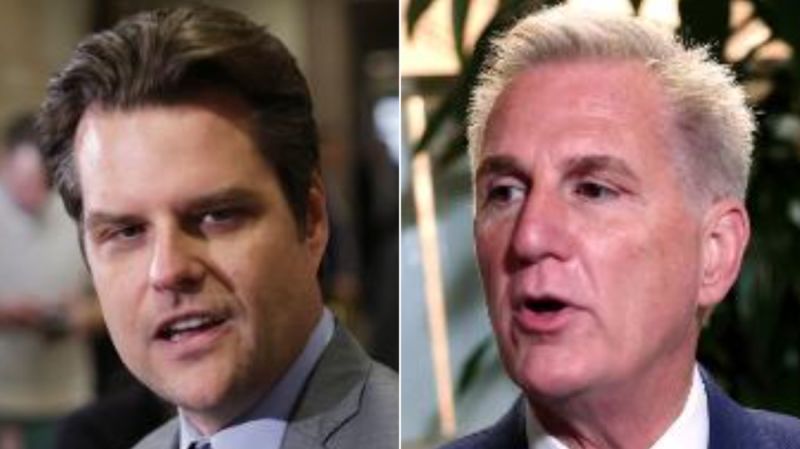 Rep. Matt Gaetz is planning to attempt to oust Speaker Kevin McCarthy from the role this week after the House leader worked with Democrats to avoid a government shutdown on Saturday.
The move comes after McCarthy relied on democratic votes to pass a continuing resolution to avert a shutdown Saturday night.
"I do intend to file a motion to vacate against Speaker McCarthy this week. I think we need to rip off the Band-Aid. I think we need to move on with new leadership that can be trustworthy," he said Sunday on CNN's "State of the Union."
Gaetz accused McCarthy of lying in negotiations over the continuing resolution.
"Look, the one thing everybody has in common is that nobody trusts Kevin McCarthy. He lied to Biden, he lied to House conservatives. He had appropriators marking to a different number altogether. And the reason we were backed up against the shutdown politics is not a bug of the system. It's a feature," he said.
This is a breaking story and will be updated.