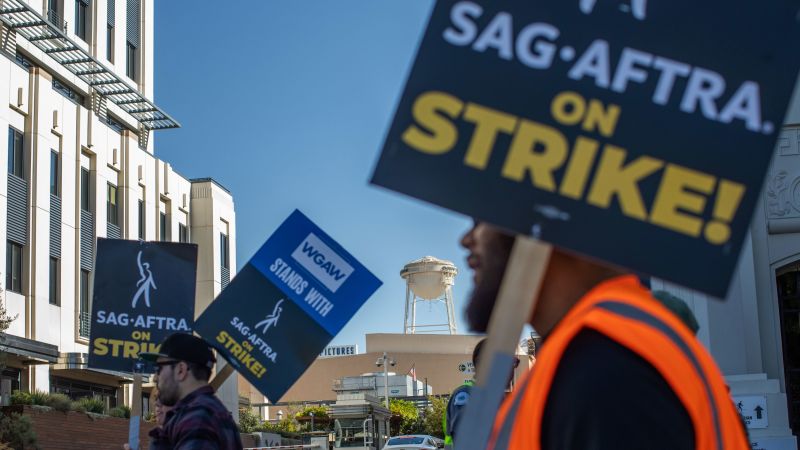 The Alliance of Motion Picture and Television Producers said late Wednesday that negotiations with SAG-AFTRA — the union representing about 160,000 actors — have been suspended.
"After meaningful conversations, it is clear that the gap between the AMPTP and SAG-AFTRA is too great, and conversations are no longer moving us in a productive direction," the AMPTP said in a statement.
The suspension came after the actors' union presented its latest proposal to the AMPTP, according to the statement.
CNN has reached out to SAG-AFTRA for comment.
AMPTP said the union's latest offer "included what it characterized as a viewership bonus that, by itself, would cost more than $800 million per year — which would create an untenable economic burden. SAG-AFTRA presented few, if any, moves on the numerous remaining open items."
In this round of negotiations, AMPTP said it had made a list of offers to the union that included a "first-of-its-kind success-based residual for High-Budget SVOD productions" and several AI protections.
SVOD refers to subscription video on demand, which are streaming services that include Neflix and Amazon Prime Video.
SAG-AFTRA has been on strike since July 14, joining the fray a little more than two months after the writers' strike began.
The writers' strike ended in late September, and members of the Writers Guild of America ratified a new contract with Hollywood and television studios on October 9.