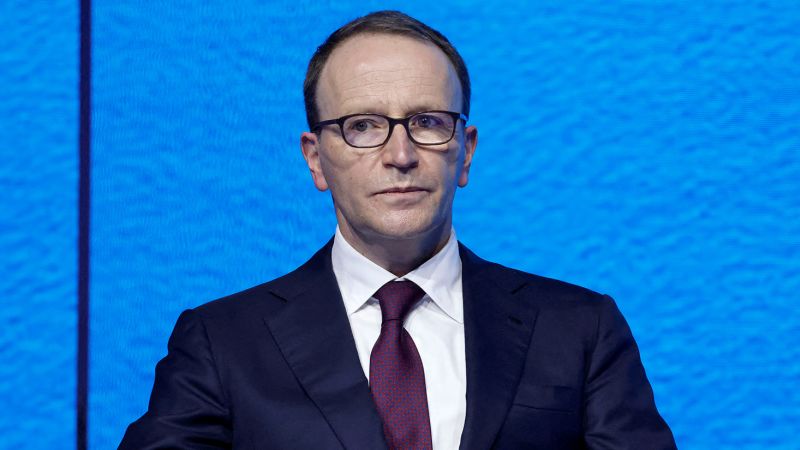 Nestlé plans to close a plant in Ireland that makes baby formula, citing a sharp drop in China's birth rate, in a fresh example of the far-reaching implications of China's demographic crisis.
The world's largest food company said Wednesday that it would shut its Wyeth Nutrition infant formula factory in Askeaton, a town in Ireland, by the first quarter of 2026 unless a buyer could be found. The plant makes infant formula products exclusively for export to markets in Asia.
The announcement provides new insight into how the decline in China's population could affect Western firms that sell goods and services in the country. An aging population is already weighing on China's economic growth, and policymakers are worried that a shrinking workforce could threaten economic and social stability in the long term.
"The number of newborn babies in China has declined sharply from some 18 million per year in 2016 to fewer than 9 million projected in 2023," Nestlé said in a statement. "The market, which had previously been reliant on imported infant formula products, is also seeing rapid growth in locally produced products."
A Nestlé research and development center at the plant will be closed a year earlier. Work at both facilities will be shifted to existing factories in China and Switzerland.
The planned closures place 542 jobs at risk and Nestlé said it would begin a "consultation process" with employees. "In parallel, during this consultation we remain open to approaches from a credible buyer," the company added.
Nestlé's worldwide sales have been hurt this year by rising prices for its products, which include Nescafé coffee and KitKat chocolate bars.
Sales growth in the first nine months of the year, reported by the company Thursday, missed analysts' expectations, sending its shares more than 2% down.
Sales grew 7.8% compared with a year prior on a like-for-like or "organic" basis, which removes the impact of acquisitions, exchange rate movements and other changes. Prices rose 8.4%.
"[Sales] growth was driven by pricing as we continued to navigate historic inflation levels," CEO Mark Schneider said in a statement.
On a simpler measure, total sales fell 0.4% to 68.8 billion Swiss francs ($76.6 billion).
Separately, Nestlé said it had temporarily shut a factory in Israel as a "precaution" but that the plant was now operating again.