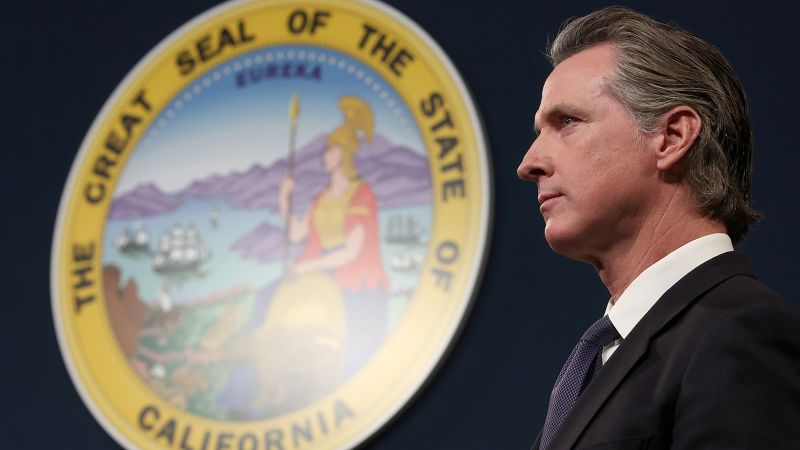 A new California law will create an emergency alert system to help find missing Black youth and women between the ages of 12 and 25.
California Gov. Gavin Newsom signed SB 673 into law Oct 8. The bill, which goes into effect January 1, will enable the California Highway Patrol to activate the new Ebony Alert upon request from local law enforcement when a Black youth or young Black woman is reported missing "under unexplained or suspicious circumstances," is considered "at risk, developmentally disabled, or cognitively impaired" or has been abducted.
"The Ebony Alert will ensure that vital resources and attention are given so we can bring home missing Black children and women in the same way we search for any missing child and missing person," State Sen. Steven Bradford, a Democrat who sponsored the legislation said in a statement.
The alert system is similar to the Amber Alert. The California Highway Patrol may use highway signs and encourage news outlets to disseminate information from the Ebony Alert, the law says.
Bradford said it's "heartbreaking and painful" that Black children and young women are disproportionately represented on the lists of missing persons. He described it as a "public crisis" for the state of California and something that the Ebony Alert can change.
Last year, more than 130,000 Black children under 18 were reported missing in the US, data from the National Crime Information Center shows.
Law enforcement officials will also be able to request an Ebony Alert if the missing person could be a victim of trafficking or their physical safety is endangered, if police believe the person is in danger due to their age, health, a disability, environmental conditions, or if the missing person is believed to be in the presence of someone potentially dangerous.
This is not the first time an alert system has been created to highlight the number of missing people of color in the United States. In 2022, Washington Gov. Jay Inslee signed a law creating the first alert system for missing Indigenous people.
Currently there are more than 23,000 missing persons cases open in the US, the National Missing and Unidentified Persons System said.