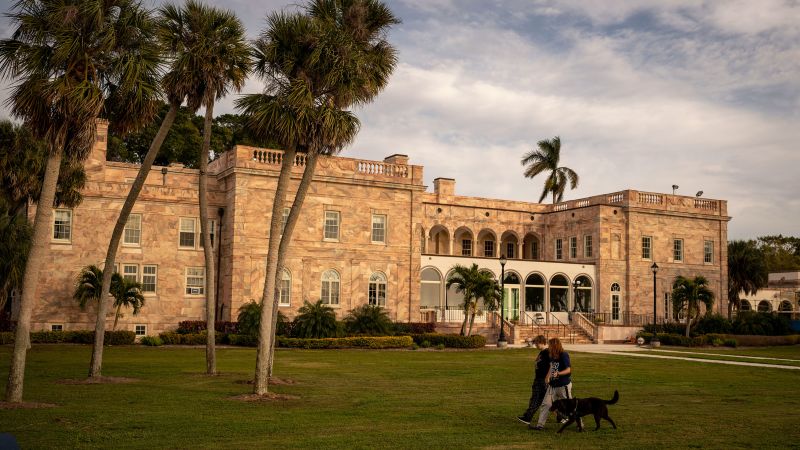 The New College of Florida said it has entered an agreement with the US Department of Education regarding a federal investigation launched earlier this month into allegations of discrimination based on disability.
The federal investigation pertains "specifically" to the New College website, as well as third-party websites where it shares content, including Facebook, Instagram and X, formerly Twitter, the college said in a news release Thursday.
The college said it has taken "immediate action" to address alleged compliance issues, and the execution of the agreement terms will be rolled out over roughly eight months. The details of the agreement and the complaint regarding the disability discrimination were not announced.
In the release, the college said the noncompliant aspects of its online presence – especially its website – were the result of "years of inattentiveness to maintaining online compliance standards and effective guidelines for digital communications."
The Department of Education's Office of Civil Rights said earlier this month it planned to investigate "whether the College, on the basis of disability, excluded qualified persons with disabilities from participation in, denied them the benefits of, or otherwise subjected them to discrimination in its programs, activities, aids, benefits, or services," wrote attorney David Kutch with the Office of Civil Rights.
The agency also planned to investigate whether New College of Florida "failed to take appropriate steps to ensure that its communications with applicants, participants, members of the public, and companions with disabilities are as effective as its communications with others," Kutch wrote.
The office has conducted more than 100 "similar investigations," involving elementary, secondary and postsecondary schools in Florida, as well as nearly 2,000 similar cases nationwide, according to New College.
"We hold ourselves to the highest standard of compliance and recognize the importance of ensuring the New College website is effective for all users, including users with disabilities," New College Interim President Richard Corcoran said in a statement.
CNN has asked the US Department of Education for comment.
New College of Florida has been undergoing a conservative makeover since January, when Florida Gov. Ron DeSantis installed a conservative majority on the board of trustees that led to the appointment of a new president. In March, trustees abolished the Office of Outreach and Inclusive Excellence, and in August, the board voted to begin the process of dismantling the gender studies program.
As a result of changes at the college, more than a third of the faculty have left, according to trustee Dr. Amy Reid. A shortage of faculty led to courses being canceled for the fall semester.
A separate civil rights complaint was also filed last month against New College of Florida accusing the board of trustees of rolling out "discriminatory policies targeting LGBTQ+ students" and taking other "overtly hostile actions" toward students, faculty, and staff "on the basis of race, gender, religion, and disability," according to a redacted document provided to CNN by Jennifer Granick, a New College of Florida alumna.
The Department of Education wouldn't comment on the LGBTQ discrimination complaint. A statement from a New College spokesperson to CNN said the LGBTQ discrimination complaint "details many false claims meant to grab headlines."