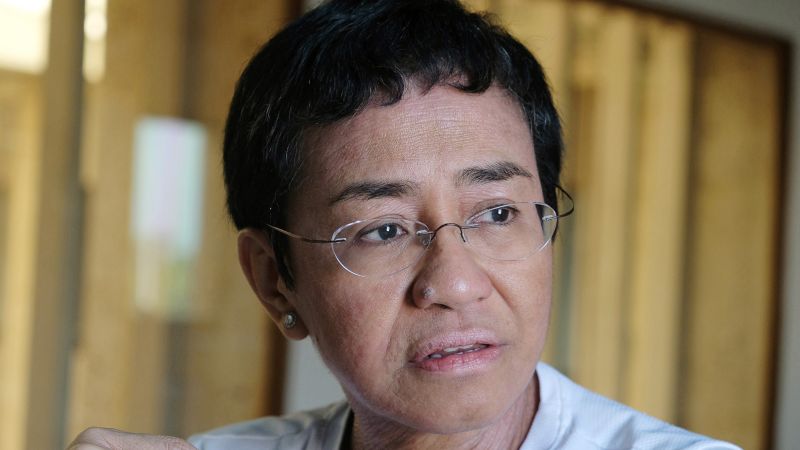 Philippine Nobel Peace laureate Maria Ressa was acquitted of tax evasion Tuesday, according to her news site Rappler, in the latest legal victory for the veteran journalist.
Ressa and Rappler are now cleared of all five tax-related charges filed during the administration of former President Rodrigo Duterte, according to CNN affiliate CNN Philippines.
"This is really a win not just for Maria … but a win for the Philippines," Ressa's lawyer Francis Lim told supporters outside Regional Trial Court in Pasig city. "This acquittal together with [the] earlier acquittal will send a very strong message to the international business community."
Ressa is the CEO and founder of Rapper and a former CNN journalist.
"This is a victory not just for Rappler but for everyone who has kept the faith that a free and responsible press empowers communities and strengthens democracy," the news site said in a statement.
"We share this with our colleagues in the industry who have been besieged by relentless online attacks, unjust arrests and detentions, and red-tagging that have resulted in physical harm. We share this with Filipinos doing business for social good but who, like us, have suffered at the hands of oppressive governments," it added.
The ruling comes eight months after Ressa was cleared of four earlier counts of tax violations filed in 2018 by Duterte's government.
Ressa, 59, is currently on bail as she appeals a six-year prison sentence handed down in 2020 for a separate cyber libel conviction.
She won the 2021 Nobel Peace Prize, along with Russian journalist Dmitry Muratov, for her efforts to safeguard freedom of expression in the Philippines.