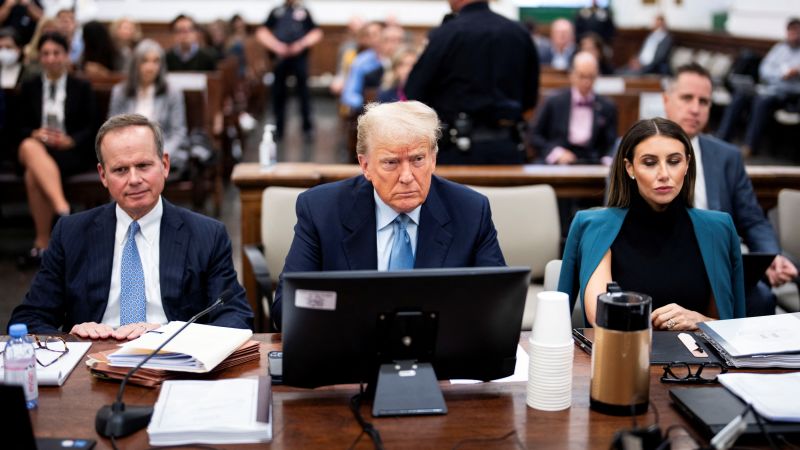 A New York court employee was arrested Wednesday for disrupting the Donald Trump civil fraud trial after walking toward the front of a Manhattan courtroom and trying to get the attention of the former president.
The woman was stopped by court officers before she got near Trump and no one involved in the trial was in any danger, according to a statement from the Office of Court Administration.
Trump did not appear to be aware of the incident.
The woman "disrupted the proceedings by standing up and walking towards the front of the courtroom and yelling out to Mr. Trump, indicating she wanted to assist him," the statement said. She was escorted out of the courtroom and the courthouse by uniformed court officers, the statement added.
The woman had approached a court officer during testimony in the courtroom at the edge of the divider separating where Trump was sitting and the public gallery. She spoke with the officer and appeared to have been told to return to her seat in the public area. A separate officer soon thereafter approached the woman and told her she had to leave the courtroom.
The woman was approached by multiple court officers in the hallway after being escorted out of the courtroom and was observed by a CNN producer to be in a heated exchanged with them. The officers then escorted her down the hallway to the elevators.
The employee was charged with contempt of court and disrupting a court proceeding, the Office of Court Administration said. She was also placed on immediate administrative leave pending an investigation of the incident. The office declined to disclose any additional information about the employee.