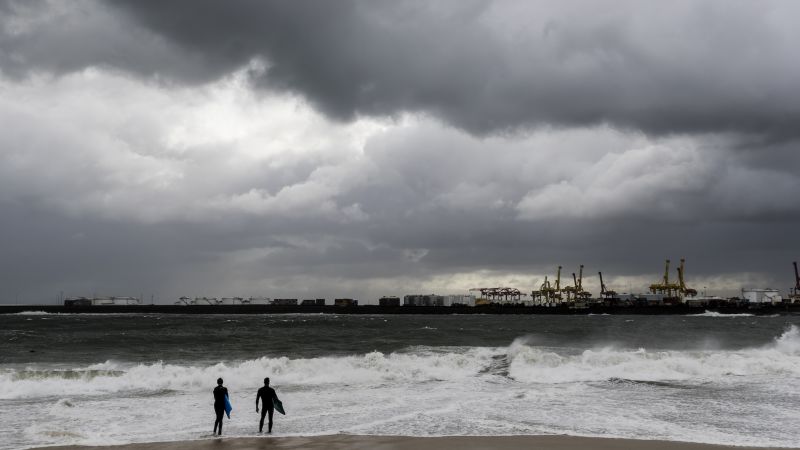 One man is dead and another in hospital after a boat reportedly struck by a whale capsized in waters off Sydney, Australia, early Saturday morning local time.
Police responded to reports that two people were in the water just outside the headland past Botany Bay around 6 a.m. local time, said New South Wales Water Police Acting Superintendent Siobhan Munro.
"When police arrived, the two male persons from a vessel were rescued," Munro said, adding that one of them had "been confirmed as deceased."
"Early reports are that a whale may have breached near the boat or onto the boat," she said.
The vessel has been recovered and will undergo forensic testing, Munro added.
The incident occurred on the first day of National Safe Boating Week in Australia, which runs from September 30 to October 6. A key focus of the initiative by Australia & New Zealand Safe Boating Education Group is lifejackets.
CNN affiliate Channel 7 reported that it was unclear if the two men involved in the accident were wearing life jackets.
"It's a stark reminder about the boating season and how dangerous it can be on our waterways," Munro said.
She also ensured that police "will be out there on the waterways, including rivers dams, conducting compliance checks, drug and alcohol testing, and all the things that we do to make sure that the community is safe."
The Australian Maritime Safety Authority has warned about an increased number of whales around Australian waters this year and has advised swimmers and boaters to stay 100 meters away from a whale and 300 meters from a whale with a calf, according to Channel 7.